Homeowner Tips
Why Your Home Could Benefit from an Accessory Dwelling Unit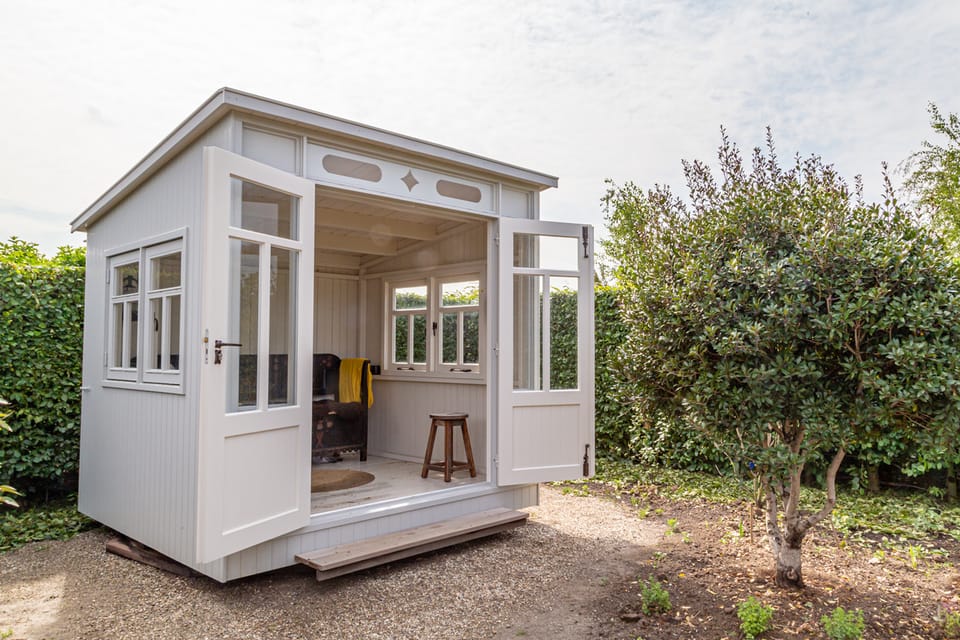 Accessory dwelling units (ADUs) are becoming increasingly popular as additional spaces for work, hobbies, guests, kids, and even income. ADUs go by many names, such as granny flats, in-law suites, laneway houses, and secondary dwelling units. They come in various styles, uses, and sizes ranging from 600 to 1,200 square feet. Let's dive into the plentiful possibilities of ADUs and discover if one would be a good fit for your lifestyle.
What is an ADU?
Accessory dwelling units are additional units commonly above garages or in the backyard. The five different types of ADUs include:
Addition/Attached ADUs: Extend from an existing primary residence.
Detached New Construction ADUs: Also referred to as backyard cottages or granny pods, these are separated from the primary home, and offer additional privacy.
Above Garage ADUs: Primarily added above an existing garage.
Garage Conversion ADUs: Entirely transform existing garages into additional units comparable to guest houses.
Basement Conversion ADUs: Similar to garage conversions, they transform basements into private spaces, like a home office.
Benefits of an ADU
ADUs are an affordable option for expanding your home without a complete remodel. They can be especially great for older residents who need extra space but don't want to move. Let's take a look at a list of their benefits:
Additional Space and Privacy
The most beneficial perk of an ADU is definitely the added space and privacy. With more people taking remote jobs, it can be hard to separate work from home, especially if you have kids and/or pets. An ADU is a perfect way to stay focused by providing you with a secluded room. If you don't work from home, an ADU can serve as a safe space for hobbies, reading, crafting, and more.
Extra Room for Guests and Family
ADUs can serve as extra space for family members, friends, and caretakers. For example, if you have an elderly parent or family member, an ADU will give them the space they need while still being close to you. Additionally, an au pair, nanny, or caretaker can live in your ADU without taking up space in your primary home. Some ADUs have kitchenettes for a more standalone property.
Affordability
It's hard to put a price tag on ADUs as the building cost ranges greatly depending on where you live, the size, utilities, and more. But overall, ADUs are much more affordable than purchasing a new home and save you from the stresses of packing and unpacking. In addition, ADUs are typically built with cost-effective wood frame construction.
Increased Property Value
For the most part, anytime you add on to a property, the higher the value. An ADU can also make your home stand out against neighboring homes for sale. So, if you're looking for extra space and long-term investment, think about constructing an ADU.
Possible Added Income
Another great use for your ADU is a rental. If your ADU has a bedroom, bathroom, and kitchenette, consider renting it out for extra money each month.
Added Aesthetics
An ADU is not only functional but it's appealing too. You can blend the look of your ADU with your home and neighborhood appearance for added charm. Also, if your home sits on a broad plot of land, an ADU can help fill that empty space without losing out on the functionality of your acreage.
Things to Keep in Mind
Before deciding on an accessory dwelling unit, let's go over some considerations to keep in mind:
Not Sellable as a Standalone
Though an ADU can be rented out, it cannot be bought or sold separately. The owner of the ADU must also be the owner of the primary residence.
Check Your Local Zoning Laws
Depending on your state, there will be different restrictions and requirements for your dwelling. Most states will at least require you to have a permit to build. However, some states have eased up on ADU zoning laws to encourage its use. Some common restrictions/requirements include:
Owner must live on the property
Width, length, and height restrictions, including a minimum size requirement
Parking requirements
Occupancy limitations based on the size
Safety regulations, such as fire alarms and CO2 detectors
If you feel like your family could use a little more room, then an ADU could be just what your home needs. With added space and privacy, the possible uses for an ADU are endless. Contact HomeHunt to learn about more ways to amp up your living space.