Homeowner Tips
Expand Your Living Space: Backyard Party Ideas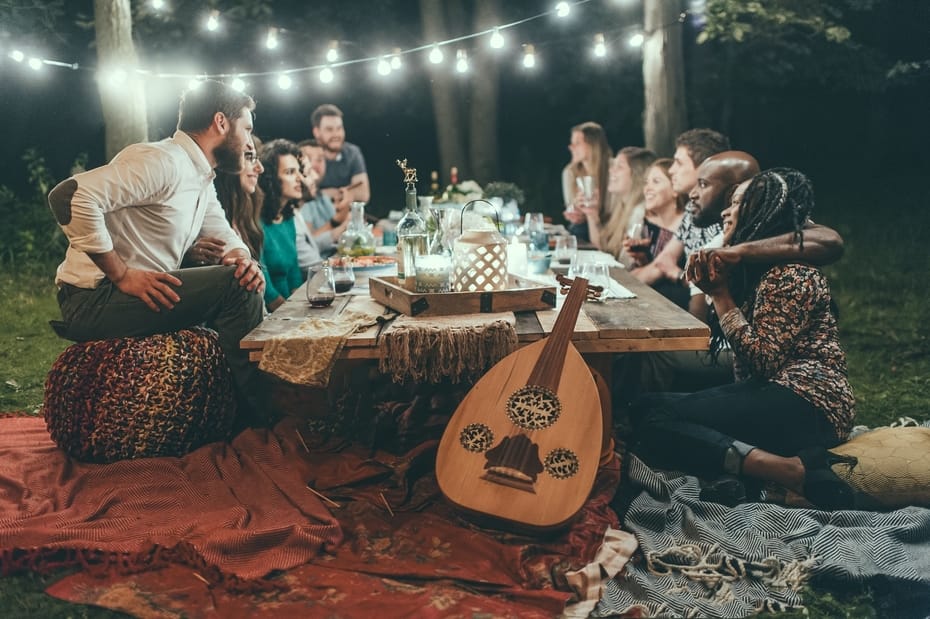 Backyard Living and Entertainment Ideas​
When the weather gets warmer, people like to spend more time outside. Being outside is a great way to stay socially distanced during the ongoing Coronavirus pandemic and a fun way to spend time with family and friends. Whether you live in an area that is warm year round or has four seasons, here are some backyard living and entertainment ideas to spruce up your home and social calendar.
Ways to Expand Your Backyard Living Space​
Outdoor living spaces can be designed to serve various purposes. They can be used for relaxation, recreation, or anything in between. Here are some ways to expand your current outdoor living space:
Outdoor Patio Kitchen - The kitchen is always the place where people congregate during parties and dinners. Why not create this type of space outdoors? An outdoor kitchen lets you cook for everyone and still have everyone be around and be part of the conversation. A custom outdoor kitchen can provide all of the essentials you need including countertops, a grill, fridge, and shelving. Entertaining will come easy with an outdoor kitchen and drink area.

Covered Outdoor Space - Sometimes the weather does not cooperate with our plans, but with awnings, gazebos, pergolas, canopies, and screened porches you can ensure that your plans will not be ruined. Covered spaces also offer protection from the sun and rain, as well as offer shade when needed. For a lower-cost option, consider buying a large patio umbrella that will block the sun if you need protection.

Fire Pit - An outdoor fire pit creates an intimate space for everyone to gather around. When the temperature gets colder at night, you can cozy up to the fire to keep warm or make s'mores. A fire pit can ensure that you use your outdoor space all year round.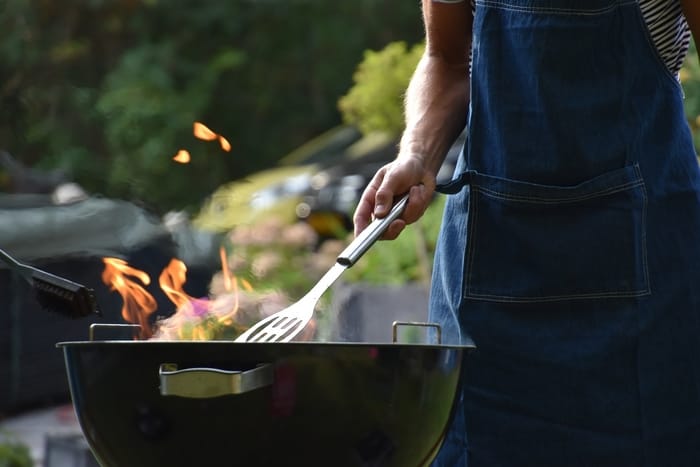 Outdoor Fan - When the weather is hot, sometimes the shade is not enough to keep you cool. Consider mounting a ceiling fan to replicate a cool summer breeze if you have an enclosed outdoor space.

Incorporate All-Weather Furniture - When deciding on new pieces for your outdoor area, choose weatherproof material that can stand up to the elements. Look for pieces with synthetic rattan which not only look good but can stand up to rain, sleet, and snow.
Entertainment Ideas​
Now that you have your backyard space ready, it is time to entertain your family and friends. Here are some ideas on how to utilize your outdoor space for your next gathering:
S'mores Party - Make use of your fire pit and throw a s'mores party. Set up a s'mores party with marshmallow sticks, graham crackers, marshmallows, and chocolate. Light your fire pit and get started!

Movie Night - Easily design a space for watching movies by setting up a sheet or screen, comfortable pillows and blankets, and some outdoor chairs. Inflatable movie screens have become very popular during the ongoing COVID-19 pandemic and can be purchased online. Watching movies beneath the stars with family and friends is a unique idea that will keep everyone entertained.

Cook-Off - Who doesn't like some friendly competition? If you plan on having an outdoor party, ask everyone to bring a food dish and turn it into a competition. Assign random numbers to everyone's dish and select judges to vote for the best one.
Our team at HomeHunt can help you determine the best-selling features of your home. Contact us today to get started!