Start Your Home Search
With our advanced self-service portal, you're free to explore the real estate market at your own pace, on your own terms. Narrow down your search criteria in just a few simple steps based on your personal preferences. No matter the demand, we'll deliver results. Let us help you find your next home.
Discover the value of your home over time.
Compare your home to similar models in your neighborhood.
Use filters for personalized home search results.
Set a price range to view homes within your budget.
Save home listings to your portal to view later.
View recommended homes for you based on your criteria.
Get notified when new homes are listed.
Use the Dashboard to stay organized as you search.
How to Create Your Own Personalized Home Portal
You're just a few clicks away from accessing countless home listings and valuation tools. Just follow the steps below to get started!
Fill out HomeHunt's free online form
Confirm your email address
Filter your criteria for personalized results
Start your home hunt!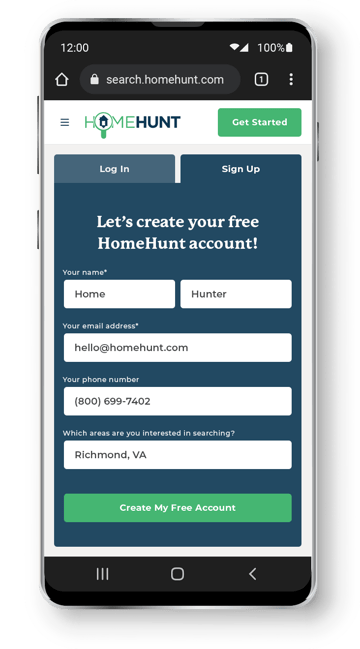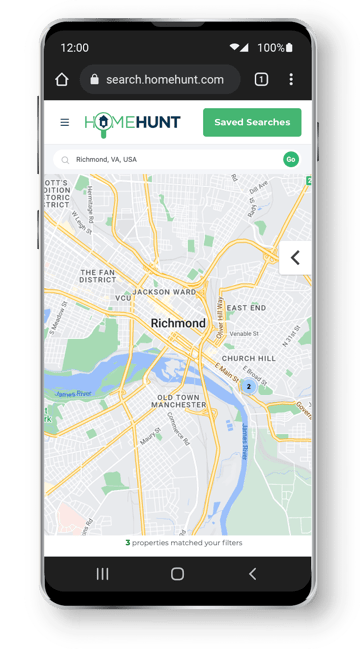 Why Use HomeHunt's Home Portal?
With HomeHunt's new Home Portal, searching for your next home is easier than ever. Use our Home Portal to keep track of your search history, view reports of your current home, explore recommended properties, and so much more. Never lose track with your Home Portal Dashboard, where you can view everything in one place. Want to be notified when houses in your budget are listed or change in price? Our Home Portal will do just that, keeping you one step ahead of the competition. Sign up and create your free account today!
How Will HomeHunt's Home Portal Help You?
Investing in your home means investing in your future. Our HomeHunt Portal has straightforward and accurate market information to ensure you pick the right home for your lifestyle. With enhanced filters and home insights, our portal will give you an advantage in today's competitive market.
Selling your home is a big step, so make sure you're using the right tools. With your HomeHunt Portal, you can view market insights and comparable homes in your area. You will gain access to home value, neighborhood statistics, and more so you can price your home competitively within the market.
Thinking about remodeling or renovating your home? Want to know how your home compares to others in your area with these additions? Use our HomeHunt Portal to view listed and unlisted comparable homes to stay on top of the market. So, when you're ready to sell, you'll know exactly how to price your home competitively.
Interested in foreclosure/HUD properties? How about knowing which properties will be available before the general public? Exclusivity is key when using HomeHunt's services. Stay one step ahead of the competition with our pre-listing alerts, so you can secure the sale and get to work.
Connect with HomeHunt today.