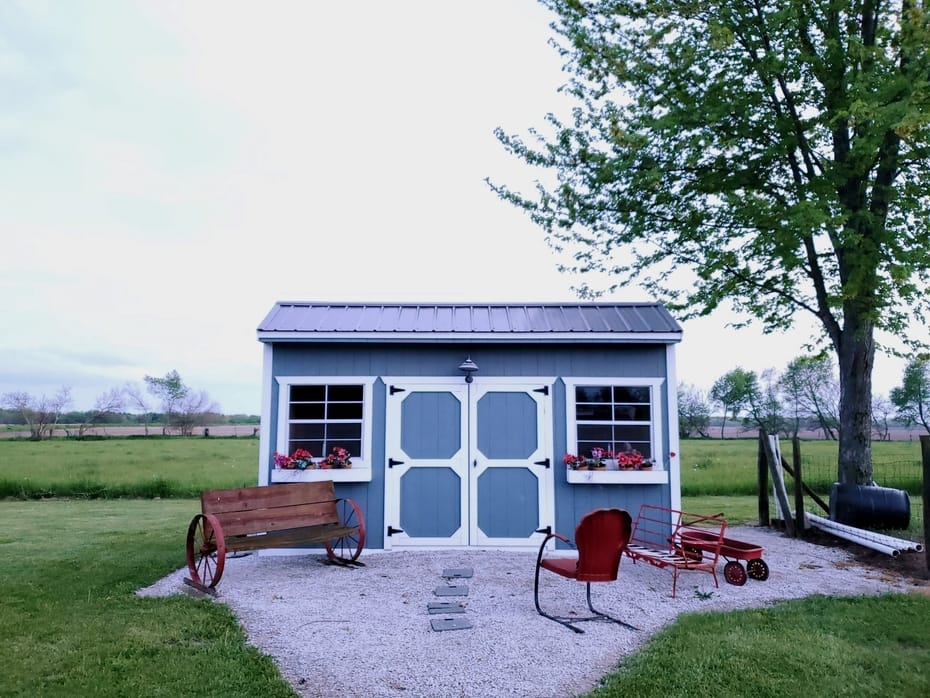 Increasing Property Value​
Most homeowners build or buy sheds for their functionality and the extra outdoor storage they provide. However, most homeowners do not realize that sheds can actually increase property value; If the shed is in good condition, your appraiser will add this to the house's total value. Sheds also attract more homebuyers because it is a feature many buyers have difficulty finding.
The Cost of a Shed​
The first step in buying a shed is to know how much it will cost and the different price ranges. The average cost to build a shed is around $3,000, but this cost will differ depending on the type of shed. The less expensive option is to buy a prefabricated shed with parts that can be assembled at home. These types of sheds will not increase your home value by much but will save you money.
Here are some ways that permanent sheds can add value to your home:
The Right Materials
When building or buying a shed, make sure the materials are tailored to the area where you live. PVC sheds are more durable and popular among shed owners who live in adverse weather locations. The right materials for your area will increase the value of your property. Consider a custom-built shed to ensure that you are getting the right kind of shed for your area.
Storage
Storage is normally a shed's main purpose, but it is also the top reason why it adds value to your home. Buyers like to have extra storage to keep gardening tools, lawnmowers, old furniture, bikes, and many other things.
Aesthetically Pleasing
A well-maintained shed on your property adds appeal and value. To add as much value as possible, match the style of the shed to your home and your yard type. To do this, build a shed with the same siding as your house and color concept. It is also important to maintain your shed and keep it tidy to keep the value high.
Added Structure
Any added structure on your property that is aesthetically pleasing will add value to the home. A shed can make your home look more architecturally attractive, increasing value and curb appeal.
Extra Space
Buyers love to see extra space and storage opportunities on properties. Space is a highly coveted "want" on buyers' checklists and a shed can check off this desire. A shed is more than just a storage space for outdoor equipment; it can also be an office, bedroom, art studio, children's play space, pet zone, or anything else you may need.
Stage Your Shed During Home Showings​
Just like every other room in your home, it is important to stage your shed during home showings to appeal to buyers. This means doing a deep clean and organizing everything you have inside the space. This will help potential buyers visualize how they can use the space and how much storage it can provide.
Sheds can make a difference in your backyard's appearance when selling your home. Let HomeHunt help you navigate how to increase your property value. Contact us today to get started!