Home Sellers
Which Home Appliances are Included with a Sold Property?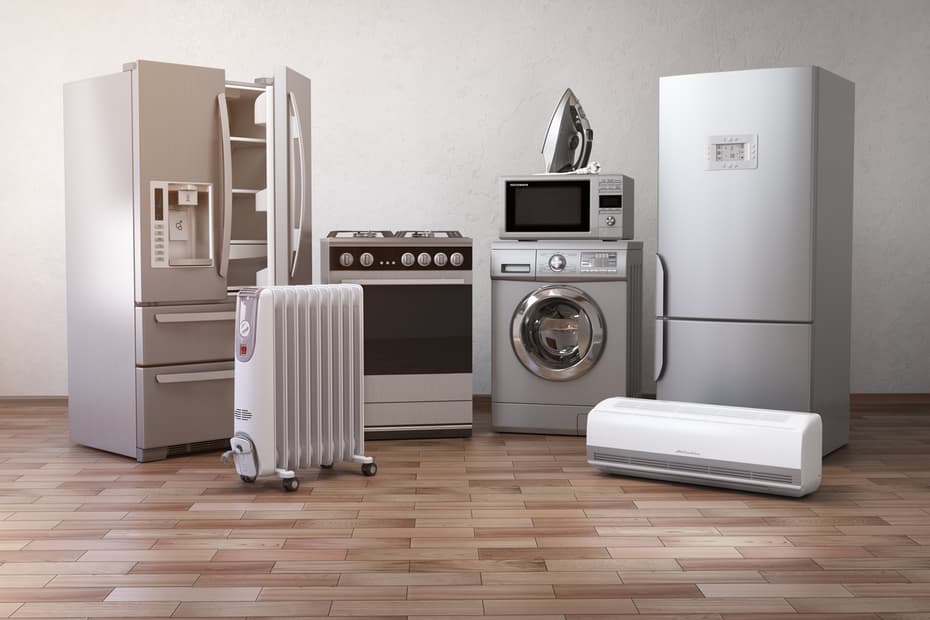 How Important are Your Home Appliances?
When selling a home, do you know which appliances to include in the purchase and which ones you should take with you? Technically, sellers can walk out with anything that's not permanently attached to the property. However, selling a home without common household appliances can deter potential buyers. Certain appliances can also impact a home's marketability. To help you decide, HomeHunt created a list of the best appliances to leave with the property and which ones to take with you to your new home.
Kitchen and Laundry Room Appliances
The kitchen appliances nearly always stay, including the refrigerator, oven, dishwasher, and microwave if it's built-in. It's more convenient for sellers to leave these appliances than move them, but if significant damage occurs when moving these appliances, you may need to cover repair costs.
Buyers tend to care less about appliances in the laundry room than those in the kitchen. When deciding whether or not to take the washer and dryer, see what is customary in the current market, including if the inclusion of these appliances will pique buyers' interests. If the buyer is purchasing the home with an FHA loan, then all included appliances must be operational. Appliances include the refrigerator, ranges/oven, dishwasher, disposal, microwave, washer, and dryer.
You Make the Call
Regardless, it's still up to the seller to decide if they want to take their appliances with them or not, since nearly everything is negotiable in real estate. If you recently upgraded your refrigerator and want to take that with you, you can; it's unlikely this would stop someone from buying a property. Sellers should clarify their intentions to keep or leave the appliances in the listing when possible.
Appliances that Add Value
When it comes to kitchen appliances, buyers are more attracted to style than anything else. Sellers should opt for matching appliances with consistent finish, age, and brand. Also, replacing an old stove to match the quality or value to the new refrigerator and microwave is a good idea. If all of your appliances are outdated, consider upgrading to stainless steel since it's still the most popular finish among home buyers. Brands such as GE, Samsung, and Whirlpool are the most popular choices when upgrading. If you choose not to upgrade your appliances, make sure the remaining appliances are working correctly.
No Appliance is Guaranteed
Buyers should never assume they'll get an appliance that isn't in the contract. Unless you, as the seller, are prepared to buy all new appliances for your next home, make sure the appliances you take with you will fit in your new space. If there's no way to make it work, buying a less expensive appliance that will fit might be a cheaper option than remodeling the kitchen.
Preparing to move and deciding which appliances to include in the home sale can be complicated-we make it easy. Contact a HomeHunt agent to get your home sale started!