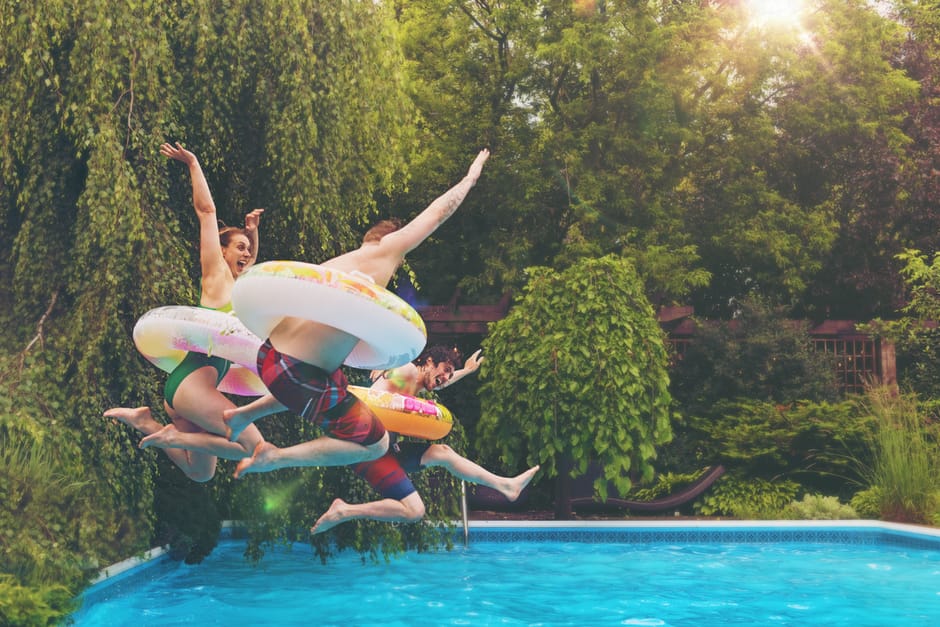 Is a Pool a Good Investment?
Having a home with a pool in the summer creates a great place to relax, throw summer parties, and enjoy the summer season. If you're considering buying a swimming pool home, or plan to have one built, it comes with both pros and cons. Some people may argue that the upkeep alone is reason enough to not get a pool. However, swimming pools are viewed as a luxury. Read on to learn about the pros and cons of owning a pool and if it's the right choice for you.
Recreation
Swimming pools are a great way to get exercise for adults and children. However, swimming pools can be dangerous for children and those who don't know how to swim. Make sure you have proper safety precautions installed, such as gates and a pool ladder, since homeowners can be held responsible for injuries.
Cost
Swimming pools are costly, but buying a home that already has a pool is cheaper than having one installed. A home buyer will likely be more attracted to your home over one without a pool if you plan to resell it later on. However, when selling your home, you may not receive the amount invested in the pool if you build one. Remember, all home upgrades and renovations equate to what the current market demands are in your area.
Maintenance
The upkeep of a swimming pool requires time, chemicals, and knowledge. If you are unsure how to care for a pool, there are companies that provide maintenance services. If you don't take care of your pool, health and safety issues can arise. Proper chemical use is required to keep water pH levels accurate. Improper use can lead to illnesses or bacteria forming in the pool. A pool should be cleaned weekly when in use.
Safety
Safety is very important when owning a pool as drowning and diving are common concerns. Intruders or kids may sneak in to use residential pools when the owners are away, which is another big safety risk. For this reason, homeowners should acquire additional insurance to cover accidents and other safety issues.
Repairs
For above-ground pools, a tear in the lining is a common repair. Expect to pay $200 to have a professional repair a tear in a vinyl liner. If the entire liner needs replacing, repairs could cost up to $1,700 for parts and labor. To fix a leak in your pool's plumbing, which can later affect the pool filter pump and heater, costs around $1,000.
No matter if you buy a home with or without a pool, there will always be pros and cons to homeownership. If you have concerns about buying a home with a pool, contact a HomeHunt agent today!