Home Sellers
How to Enhance Your Yard's Curb Appeal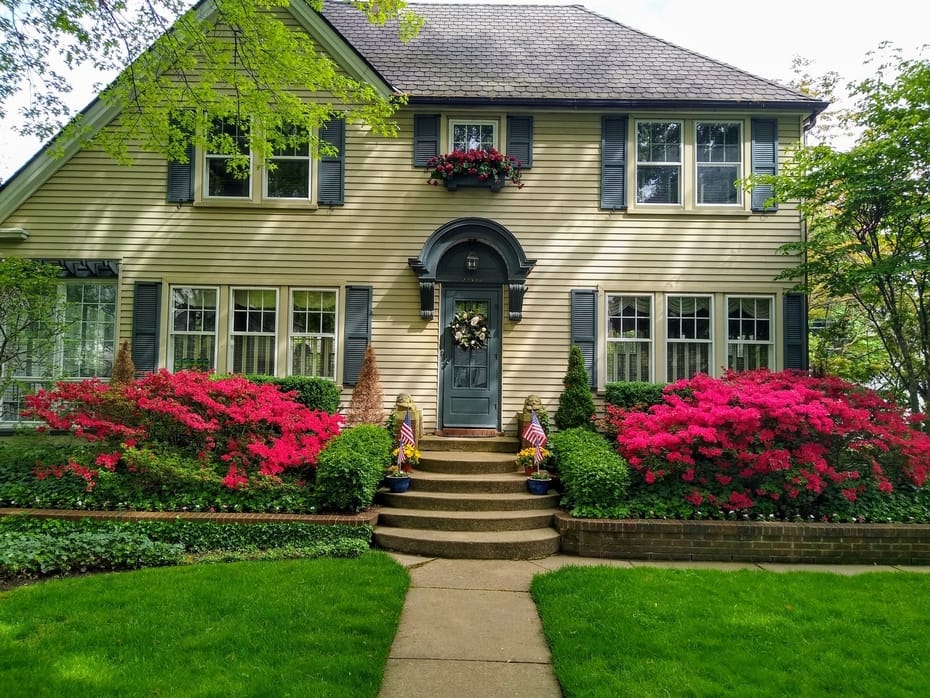 Tips For
Enhancing Your Yard's Curb Appeal
If you are interested in selling your home, one way to make your house stand out from the rest is to renovate your yard and improve your curb appeal. Buyers are looking for outdoor spaces that are practical and appealing. You can increase the value of your home by doing some simple and inexpensive fixes, or you can up the ante with luxury improvements. Here are some ways to spruce up your yard into a buyer's paradise and add value to your home.
Landscaping
Quality landscaping will not only add value to your property, but it will make your home stand out. No matter your budget, upgrading your landscaping can be done. Plant some new trees, add color to your property with flowers, and cut your grass frequently to ensure that your lawn looks presentable. Including these elements in your landscaping will help buyers not only experience your yard visually but will also entice them with smells and textures.
To take your landscaping up a notch, add a water feature like a free-standing fountain or a small fishpond if you want to get your hands dirty. If there is room in the budget, hire a landscaper to do all the work for you and turn your property into a buyer's paradise.
Outdoor Living Spaces
Nowadays, buyers are looking for outdoor spaces to spend time in that are comfortable and practical. If you do not already have an outdoor space, consider adding a space with a fire pit and comfortable furniture to add value. You may also consider putting in a covered patio area for homeowners to enjoy in any weather. Covered patios provide shade and coverage from the rain, which is appealing to buyers who like to be outside.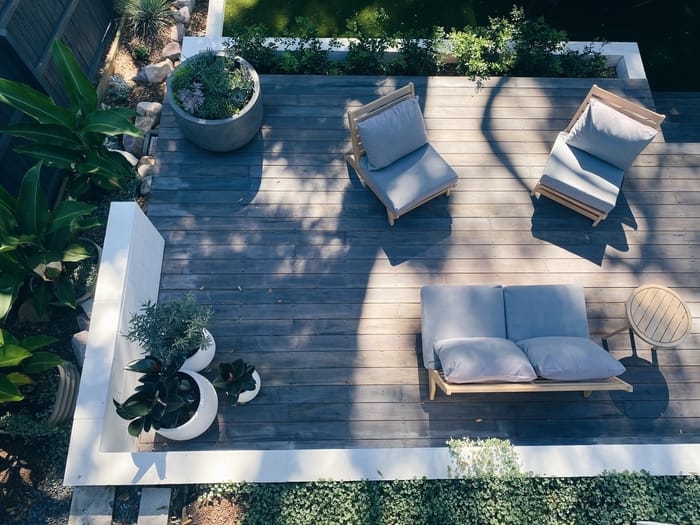 Outdoor living spaces are a great selling point to a home and will attract more buyers who are looking for this unique feature. Creating an outdoor living space will require extra money, so it is important to decide if you can afford to create a full space or just something small. Outdoor spaces are at the top of buyers' shopping lists right now, so it is not a bad idea to put money into this type of space.
Install a Fence
Fences are attractive to buyers for many reasons. For buyers who have young children or pets, a fence is a great way to keep them inside the property. A fence will also eliminate other pets or wild animals from coming into your yard. Fences provide privacy and add value to your home. If you have a yard, consider building a fence to add to your curb appeal as this is something that is popular among buyers.
Luxury Enhancements
If you have a larger renovation budget, consider installing some of the following luxury items before putting your home up for sale:
Fireplaces: Outdoor fireplaces and fire pits are a new trend among homebuyers. Installing a fireplace can be expensive but is appealing to home buyers. They are not the most practical feature of a home and can cost a lot of money to maintain, but for homeowners who like to entertain outside, this is something they will be looking for when viewing homes.​
Outdoor Kitchens: This type of enhancement adds value to your home and is very intriguing to potential buyers. Outdoor kitchens usually include a refrigerator, grill, sink, and dining furniture. If you are considering this enhancement, hire a professional to help build your outdoor kitchen and make it as functional as possible.​
Televisions: These do not add value to your home but look nice and are great for homeowners who spend a lot of time outside or like to watch sports events on an outside television.​
Swimming Pools: this is a feature that can either add or detract value depending on the type of pool and the type of homebuyer. For a pool to add value, it needs to be custom made which is why swimming pools can be so expensive to build.​
If you are looking to make some enhancements to your home before putting it on the market, consult with one of our experienced agents for help with what improvements will help sell your house sooner. Contact HomeHunt today!