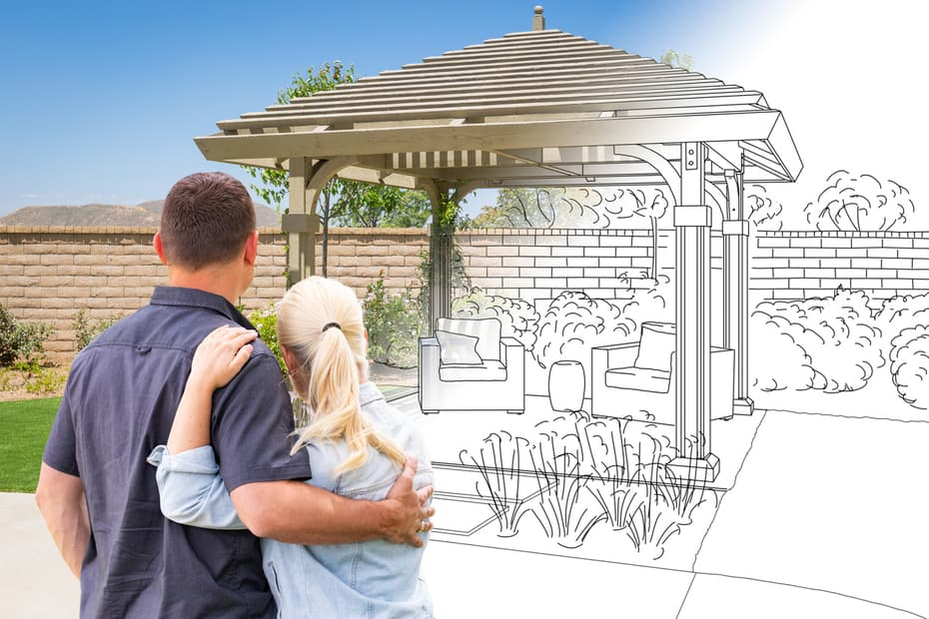 Renovation Tips to Enhance Your Home Sale
Home buyers decide within the first three seconds if they are interested in a house based on the exterior. There are features you can add to the front and backyard of your home to enhance curb appeal and outdoor activities, however, some home sellers avoid these additions due to the cost. On average, outdoor renovations cost up to $15,000.
Starting Your Outdoor Renovations
Before you get started, it's crucial to have a project plan in place. For many home sellers, setting a budget will be the most important aspect. The timeline of exterior home renovations varies greatly. Some projects can be completed in one weekend, while others may take several weeks to finish. Make sure to hire a contractor you trust and understands your vision. The more you can plan ahead, the easier outdoor renovations will become. HomeHunt created a list of ideas that will improve the outdoor functionality of your home.
Build a Fire Pit: During the summer and fall months, nothing beats roasting marshmallows and enjoying the nighttime weather. Homeowners who install a fire pit increase their curb appeal by 67 percent.
Replace Your Garage Door: Upgrading your garage door will boost your home's curb appeal and increase your home sale by 98%. Modern garage doors make a great impression on home buyers, especially when it matches the home's aesthetic.
Paint the Front Door: While the garage door makes a lasting impression, the front door can make an even bigger impact. A colorful door to grab home buyers' attention can boost your home sale by 75%. Bold doors on neutral colored houses make for an impressive entryway and sets the tone for the rest of the house tour.
Spruce Up Your Landscaping: Just as cosmetic changes are important to the front of the house, a healthy lawn will help entice buyers. Make sure to supply sufficient nutrients and take steps to reduce weeds. Plant flowers and shrubbery in accordance with the season to give the lawn some color. Luscious landscaping increases the chance of a home sale by 83 percent.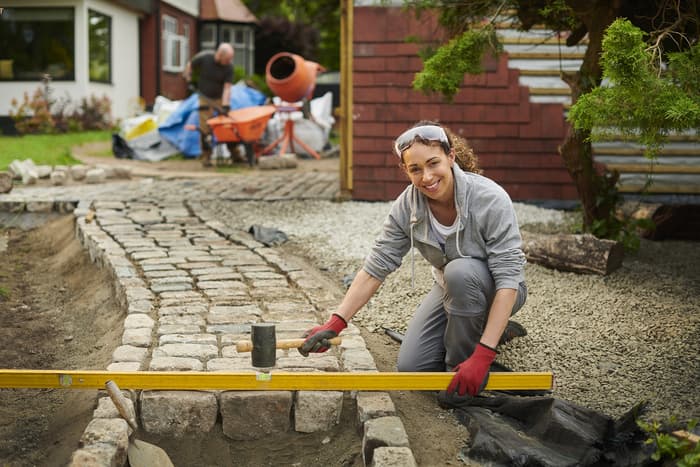 Check the Exterior: Replacing the exterior siding is one of the most cost-effective ways to improve your home's value by 95 percent.
Add a Back Deck and Patio: A back deck is the perfect spot for hosting and entertaining guests. Wooden decks increase a home sale by 76 percent. With the addition of a patio comes an opportunity to add in the fire pit previously mentioned or set up a grilling area.
Invest in an Outdoor Kitchen: An outdoor kitchen could seal the deal for a home sale since it's not a common feature. Outdoor kitchens can add an estimated $10,000 to your home's value. Outdoor kitchens don't have to be super complex; just obtain an inset grill, stainless steel drawers, ice chest, sink, and 60 square feet of concrete countertop.
Light Up Your Home: Outdoor lighting really captures the ambiance of your home. You can line your driveway, the pathway to the front door, include them in the front patio steps, and set them along mulch gardens and trees.
Install a Lawn Sprinkler System: A buried sprinkler system keeps the lawn hydrated and looking fresh all year round. You can also expect to receive 86 percent of your investment back in the home sale with the addition.
If you are unsure how to get started on your outdoor renovations or need advice on which projects will make a bigger impact, contact a HomeHunt agent today!