Homeowner Tips
How COVID-19 Fundamentally Changed Home Design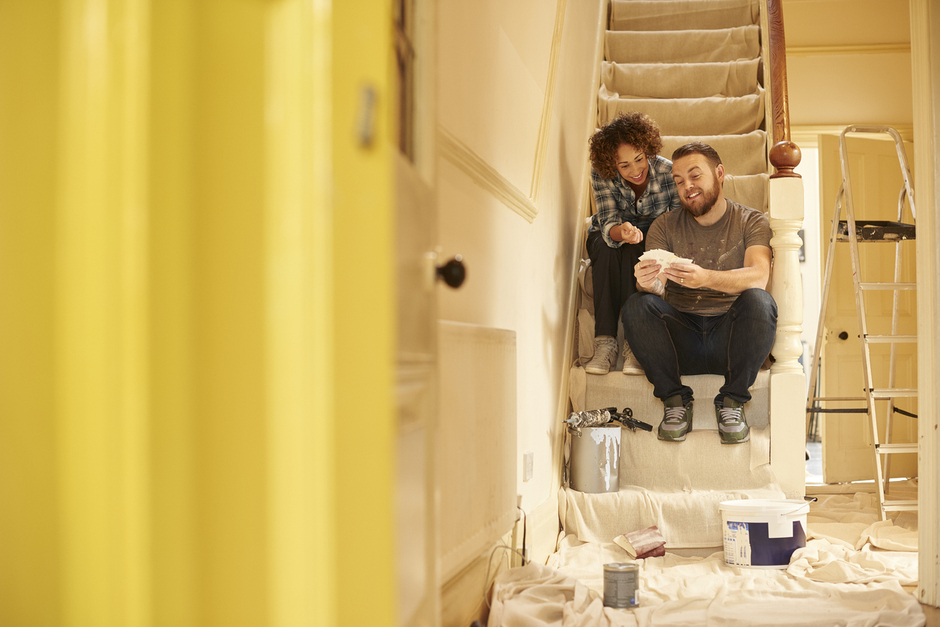 How the Pandemic Shifted Home Trends
The COVID-19 pandemic has forever changed the way we use and view our homes. With more people working remotely, the home no longer solely acts as a space for living and sleeping. As a result, homeowners have begun repurposing extra rooms and outside areas for maximum use. The home is now a school, gym, office, playroom, and more. Let's see just how much COVID-19 has impacted home design, style, and usage.
Room Privacy
The pandemic generated nationwide cabin fever. Spending every waking moment with the family led to a newfound appreciation for privacy. Since the start of the pandemic, homeowners have been transitioning guest and unused rooms into dens for working, hobbies, and more. Additionally, new home construction is beginning to favor closed floor plans.
Home Offices are High Priority
Working at home comes with pros and cons. For some remote workers, it can be difficult to separate work from home, creating an uneasy living environment. As a solution, remote workers began repurposing unused rooms and spaces into designated working offices. Having an at-home office helps employees detach themselves from their jobs when the day is over. Also, a personal office keeps workers focused with minimal distractions.
Repurposing Spaces for Recreation and Leisure
With little to do over lockdown, many homeowners focused on their physical health and transformed unused spaces, like the basement, into an at-home gym. Additionally, the rise of exercise equipment, like Peloton and Tonal machines, makes it even easier to get in shape at home.
Outdoor Patio Revamp
People have begun prioritizing outdoor spaces, especially during the heart of the pandemic, as open-air spaces were safer for large gatherings. As a result, we have seen an increase in patio remodels, gardens, and backyard entertainment. Also, architects are beginning to incorporate more outdoor space and screened-in decks for newly constructed homes. Outdoor patios are becoming extensions of indoor living rooms with TVs, furniture, fire pits, hammocks, and extra space for outdoor grilling.
Bolder Colors
Another way we've seen a shift in home design is through decor and color schemes. Many homeowners are opting for bright and bold walls, furniture, and decorations to liven up their homes. Also, there has been a return of patterned tile backsplashes in kitchens and bathrooms for added character.
Extra Focus on Cleanliness and Health
Health and safety should always be a top priority for homeowners, but especially now more than ever. Many homeowners are choosing to renovate with antimicrobial materials like copper, brass, and bronze. These materials are especially popular when used for knobs, faucets, and kitchen appliances. Also, some homes are being implemented with touch-free technology, such as hands-free sinks, toilets, lights, and more. COVID-19 has made everyone more aware of the spread of germs and how to combat it, leading to cleaner homes.
Home design is ever-changing based on pop culture, trends, and now, the pandemic. As we progress, new homes will likely include the above features with an emphasis on privacy and cleanliness. If you are interested in renovating your home to enhance value, functionality, or design, consider our Renovation Loan Program! HomeHunt helps homeowners create their dream home. For more information on current home trends, contact HomeHunt today!