Home Sellers
Home Buyers' Favorite Living Spaces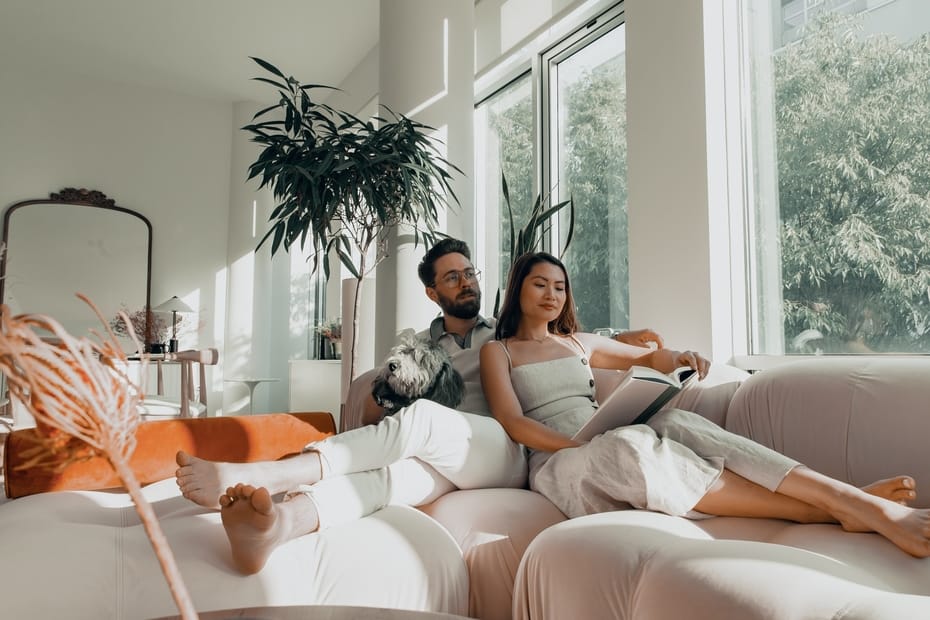 The Most Important Living Spaces in Your Home for Resale Value​
Everyone has a favorite spot in their house. Whether it is a sunroom, reading nook, television area, or kitchen, there are spaces we all cannot live without. When it comes time to sell your home, you'll need to consider the most important living spaces for any homebuyer. These living spaces will require your focus when it comes to property upgrades, repairs, and staging efforts. Once you identify these areas, it is best to work with a listing agent to develop a plan to sell your home.
So, what are the top five home hunter living spaces? Let's take a closer look.
1. Living Rooms
The living room is where everyone tends to congregate, making it an important room for buyers. Potential buyers need a space where they can both relax and entertain. When it comes to upgrades or repairs, focus your efforts on the flooring, windows, and cosmetic appearance in this room. Find ways of enhancing amenities like upgrading your fireplace or having functional storage or shelving.
The living room is the most staged room in a home. Professional real estate agents always recommend staging a home to better help your buyers envision living there, in turn, receiving higher offers. In terms of staging, you will want to find ways of letting in more natural light and furniture that helps open your space. Neutral colors are ideal in the living room with only subtle pops of color among props. It is always best to find ways to declutter including:
Removing personal items and items that are not neatly organized in storage spaces ​
Creating clean lines ​
Finding slim, less-bulky furniture
2. Kitchens
According to Trulia, the kitchen and master bathroom are the two most important rooms in a house. Their surveys show that kitchens make or break the home for potential buyers. You will often find that even buyers who do not cook are looking for that statement kitchen for entertaining guests. If you have a limited budget for upgrades, the kitchen should be on top of your list. Buyers are always looking for matching, new appliances; beautiful countertops; functionality and storage; and other factors that help them envision living in that house.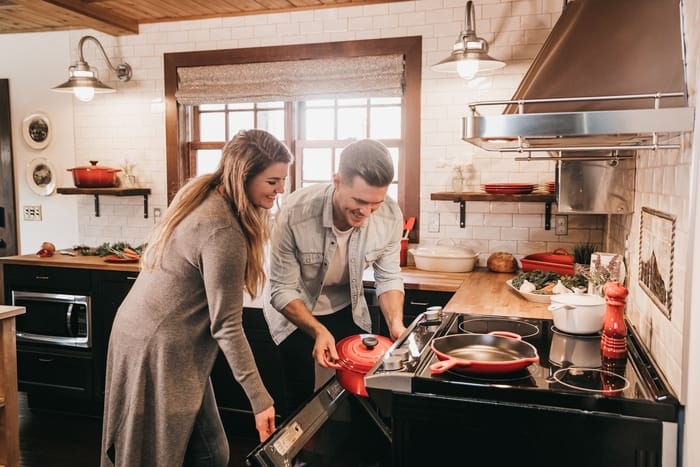 As the heart of the home, you will also want to consider your staging efforts to ensure potential buyers walk away thinking it is well-organized, spacious, and clean. Keep all flat surfaces cleared off as much as possible in order to demonstrate all the available workspace. Remove items like magnets and notes from the outside of your fridge, hide your trash can, make sure your range is spotless, and utilize other techniques for reducing clutter and distractions.
3. Master Bathrooms
The master bathroom serves as an escape and oasis for any homeowner and is one of the key selling points in the market today. Like the kitchen, if you have a limited budget for upgrades, your master bathroom should also be a priority. There are small upgrades available that can really help transform outdated aesthetics, including installing new fixtures and faucets, updating light fixtures, finding modern mirrors, adding storage for better function, and more. 
When it comes to staging your master bathroom, always do a thorough deep cleaning. Ensure everything is spotless and organized before presenting this room to potential buyers. Remove all medications, replace linens with fresh rugs and towels, and add a few decorative candles or jars for creating a spa-like environment. You want your future buyer to be able to envision themselves relaxing here.
4. Master Bedrooms
Whoever ends up purchasing your home will spend about a third of their day in the master bedroom, making it crucial to prioritize this space. Functionality is a huge selling point when it comes to the bedroom– is the closet space adequate? Is there an ensuite master bathroom? From built-in closet systems to pocket doors for more space, find ways of enhancing the master bedroom.
According to buyer's agents, the master bedroom and kitchen are the most important rooms when it comes to staging. Focus on creating a luxurious yet cozy vibe when staging the bedroom. Think fluffy pillows and soft bedding that make buyers resist the urge of jumping into bed and making themselves right at home. A crisp, clean bedroom with the right atmosphere can make all the difference for potential buyers.
5. Outdoor Spaces
Don't overlook your outdoor space! From landscaping to designated entertainment areas, creating a beautiful, relaxing outdoor area is sure to attract buyers. If you have a limited lawn or small porch, there are numerous ways of creating stunning curb appeal and a relaxing area to enjoy. With an already gorgeous view, transitional indoor-outdoor features can put your property over the top.

Since your curb appeal is the first impression any buyer will have of your home, you will want to make sure that your home's paint job is in ideal condition, all gutters and trim should be clean, windows updated, and so on. Having a pristine lawn can also enhance the perceived value of your house. When staging your outdoor space, utilizing patio sets and outdoor firepits can really help showcase your yard. Investing in flowers and other landscaping techniques can further help stage and highlight how the space can be used.
Work with Our Trusted Real Estate Team
HomeHunt is humbled to be your trusted guide during the home selling process. Our experienced experts are here to help you through all needed upgrades, repairs, and staging of your home. Let our listing agents create a stress-free experience for you to get the best price and terms for your property.