Homeowner Tips
Fun Summer Activities for the Entire Family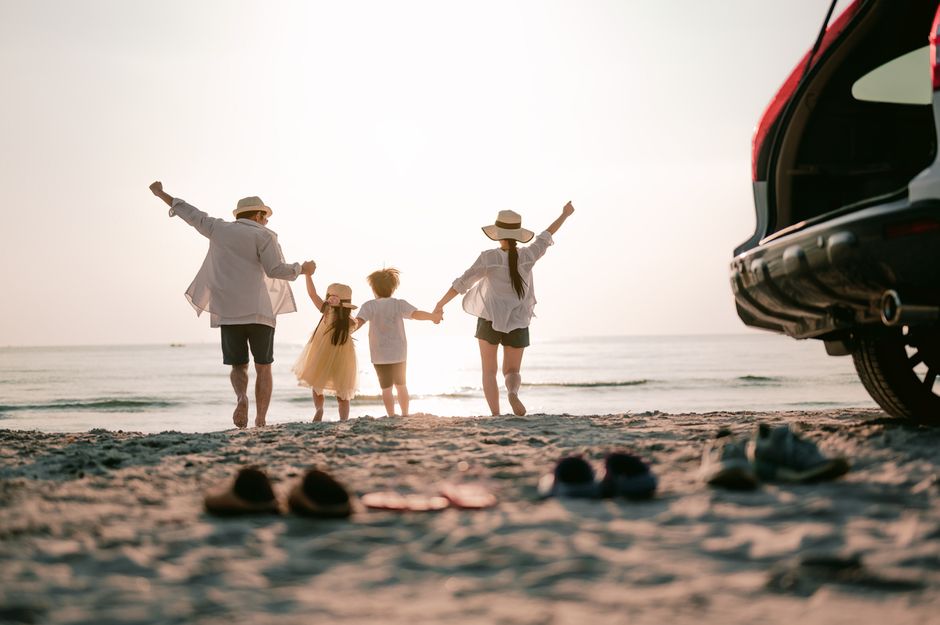 Summer Fun in the Sun
Research shows that children who play outside are happier and less anxious than kids who spend more time indoors. Additionally, more outdoor time for babies in the afternoon can equate to a better night's sleep. This is great news for parents! However, getting the whole family outside in the summer can be difficult given the high temperatures, especially if you don't have a pool. Luckily, HomeHunt created a list of fun summer activities the entire family can enjoy.
Local and Remote Activities
Most times, the best fun can be found right at home. Consider the following activities for you and your family to enjoy remotely and locally:
Create Sidewalk Chalk Art
Sidewalk chalk is a great way to let your kids express their artistic side. Parents can join in by creating geometric sidewalk chalk art. Tape off your driveway or sidewalk area into geometric shapes with your kids and let everyone use whatever colors they want to fill in the gaps.
Go to the Park
Parks offer plenty of family fun activities for the summer. Options include bike riding, rollerblading, going on a picnic, or playing basketball. For even more adventure, create a fun scavenger hunt for everyone to enjoy.
Go Mini Golfing
Gather the family for a fun game of mini-golf. Pick a themed course to add to the fun!
Go Camping
Whether you camp in your backyard or at an actual campsite, make it a late night of fun with the kids by telling ghost stories and roasting s'mores by the campfire.
Adventurous Activities
If you and your family are more adventurous and want to travel for the summer, consider the following activities:
Rent an RV
You can rent an RV in just about any size or style you can imagine. Many RV hosts will throw in all the camping gear your family could ever need. Take into account what your family wants to see on the open road, such as state parks and scenic lakes.
Family-Friendly Resorts
When planning a vacation with your family, you want to consider resorts that offer plenty of activities for your kids. Research amusement parks and resorts that are popular in your state or within reasonable driving distance.
Explore a Farmer's Market
Stock up on your summer produce and support your local farmers with this outdoor weekend activity. Let any picky eaters in your family try new foods and bring home ingredients for new dishes.
See a Drive-in Movie
Drive-in movies create fun memories your kids will never forget. Many states still offer drive-in movie theaters, so be sure to research if one is close to your home.
Hit the Beach
For many living along the east and west coasts, a beach trip is just a short distance away. However, many families love to pack up their belongings and vacation on the shore in the summer. Regardless, the beach is a great place to make memories over the summer.
Whether you are traveling or staying local this summer, there are plenty of activities for each member of your family to enjoy this season. For more tips, contact HomeHunt today!