Homeowner Tips
12 Summer Party Essentials: How to Entertain Outdoors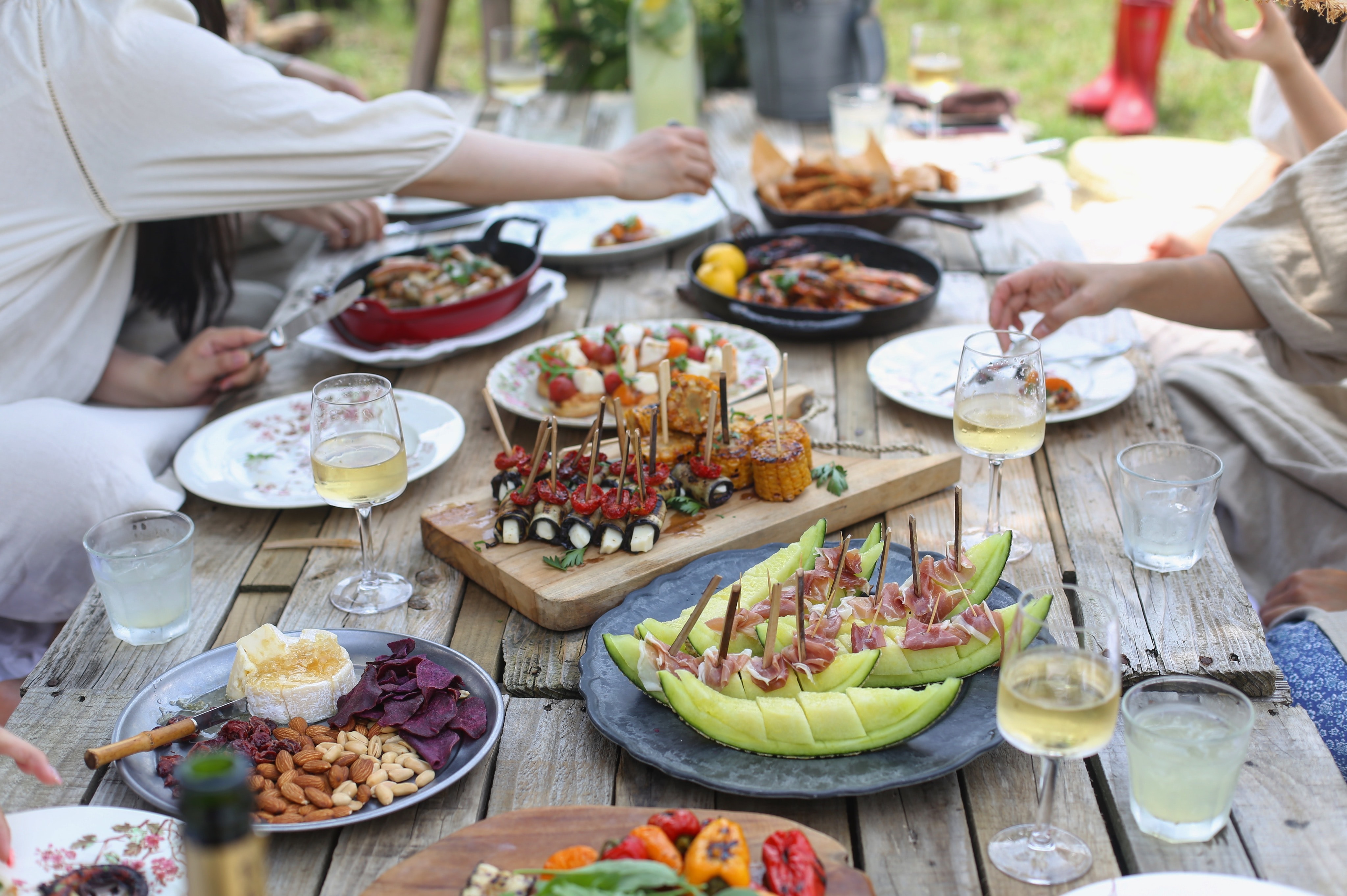 12 Outdoor Entertaining Essentials
Hosting summer BBQs and pool parties can be a daunting task, but with the right planning, your summer get-togethers will be ones for the books. So before you set up, let's take a look at our list of summer entertaining essentials so you can make the most out of the dog days.
Time It Right
The key to a good summer get-together is timing it with the weather. As we know, summer days are hot, and if you don't have a pool, an afternoon or evening party is the best choice.
Pick a Theme
If you want to leave a lasting impression on your guests, give your party a theme. It doesn't need to be crazy, but a matching color scheme or theme can make for a memorable experience. Here are some fun summer party themes to consider:
Backyard beach bash
Texas hoedown
Vintage barnyard
Tropical
Taco night/fiesta
Watermelon/fruit-themed
Botanical
Movie night
Roaring '20s speakeasy
Disco
Invite a Neighbor or Friend to Help Out
If you're hosting a neighborhood bbq, invite your neighbor or friend to help set up. They will likely feel special that you chose them to help, and it can alleviate the stress of setting up alone. Setting up doesn't have to be a drag; get the party started early by turning on some music, making drinks, and testing out the food.
Stock Up on Beverages and Ice
On a hot summer day, make sure you have a cooler full of ice, water, soft drinks, and other beverages available for guests. Keep a trash bin somewhere close to keep from cluttering up the space. If there are kids around, consider having a separate cooler.
Yard Games
It's a good idea to have some activities at a party, especially for the kids. For example, horseshoes, bocci ball, and croquet are easy yard games that anyone can learn how to play. Also, keeping a football around for passing can help keep guests and kids entertained. Some modernized yard games to try out include giant Jenga, giant Connect Four, and cornhole.
Don't Forget the Music
Outdoor bashes are nothing without a little music. A wireless Bluetooth speaker works best outside, but be careful not to get it wet. Also, keep the volume at a reasonable level as a mood-setting backdrop for conversation. Most music apps, like Spotify and Pandora, have pre-made playlists for every occasion if you're unsure what to play.
Bug Deterrents
No matter where you live, summer brings out the bugs, and you don't want your guests swatting and itching all evening. Purchase some citronella candles or yard torches to help keep the bugs away. Hanging bug lights will also keep the moths from taking over the party. For extra protection, offer bug spray.
Shade
Shade is an often overlooked necessity at summer parties, but one of the most important. If you want to go big, think about setting up an outdoor canopy. They usually have netting to keep the bugs out. A cheaper option is a simple outdoor umbrella. Place one to two umbrellas in the yard over designated seating areas for added shade.
Fresh Flowers
Want to add flair to your party? Get some potted plants and hanging flowers! Flowers are an easy way to add some color and even enhance your party's theme.
Grill Prep
A classic summer BBQ isn't complete without hamburgers and hotdogs. So make sure your grill is working properly and cleaned before guests arrive.
Potluck
Maybe you aren't much of a cook, or perhaps you want your guests to feel contributory. Whatever the reason, potlucks make for a diverse party with a little bit of something for everybody. Plus, less work for you!
Drink Cart
A drink cart is a cute and organized way to offer alcoholic beverages. Guests can make their own cocktails without rummaging through your pantry. Perhaps ask those who plan to drink to each bring a spirit of choice since alcohol can be very pricey.
Now that you know the top necessities for a summer bash, the rest is up to you! Get creative and even DIY the decorations for an impressive party. Want more homeowner tips? Contact HomeHunt today!