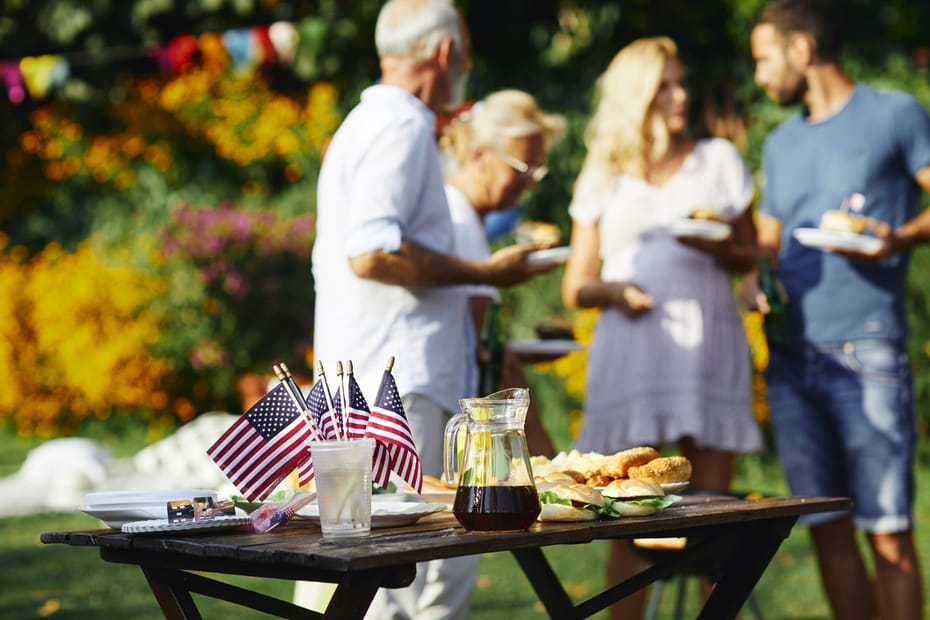 How to Host the Best Memorial Day Party
Summer is approaching quickly with BBQs, pool parties, and beach days. Memorial Day is your first chance to celebrate the season as it marks the end of the school year and the start of summer. Read on for tips on how to host the best Memorial Day barbeque for your family and friends every year.

Clean Up the Landscaping



Before you host an outdoor party, you'll need to make sure your yard is in the best shape to welcome guests. Mow the grass and clean up any weeds to freshen up your landscaping. It is also good to power wash the exterior siding for a fresh and clean look for the summer. Once everything is ready, set up your outdoor furniture and grill.

Entertain Your Space



Make sure your decorations match the occasion with a red, white, and blue theme. Pick out a patriotic tablecloth and hang some streamers from the railings to add a fun touch. No picnic is complete without some yard games. If you want to get everyone involved, organize a flag football game in the yard or set up horseshoes. Other ideas include:

Filling mason jars with simple flowers and an American flag to use as table centerpieces.

Stringing twinkling lights to brighten up the back terrace.

Passing out sparklers or lighting family-friendly fireworks at the end of the night for added entertainment.

Providing paper hats and noisemakers to guests when they arrive to use throughout the party.

Grill Up Some Good Food

The food is hands-down the most important part of a Memorial Day barbeque. Hot dogs and burgers are always a fan favorite, but you should also provide unique options like grilled sausage or chicken skewers. Be sure to also serve delicious dessert options as well, such as an ice cream bar, classic apple pie, and fruit trays. Other fun food options include:

Having each guest bring a unique dish to spice up the options and introduce new flavors.

If dishes are not an option, have them bring their own version of a festive drink, such as homemade sangria.

Making a s'mores station around the fire pit, if possible, for when the sun goes down.

Options Apart from the Grill



If you don't have a grill, don't worry! You still have plenty of options to create the perfect party. These oven recipes will have all your guests thinking you have a grill hiding in your kitchen:

Burgers: Grill your burgers on an oven-safe rack over a pan lined with foil.
Steak: Place your steak on an oven-safe rack so that the air circulates underneath the steak, mirroring the same effect of a grill.
Chicken: If you don't have a grill but want that grill flavor to go with your chicken, try combining garlic powder, cumin, sea salt, and anything else you might normally season your chicken with when grilling to your oven recipe.
With the right ingredients and mindset, you can host the perfect Memorial Day party every year. For more tips, contact HomeHunt today!