Home Sellers
How to Stage Your Home in the Fall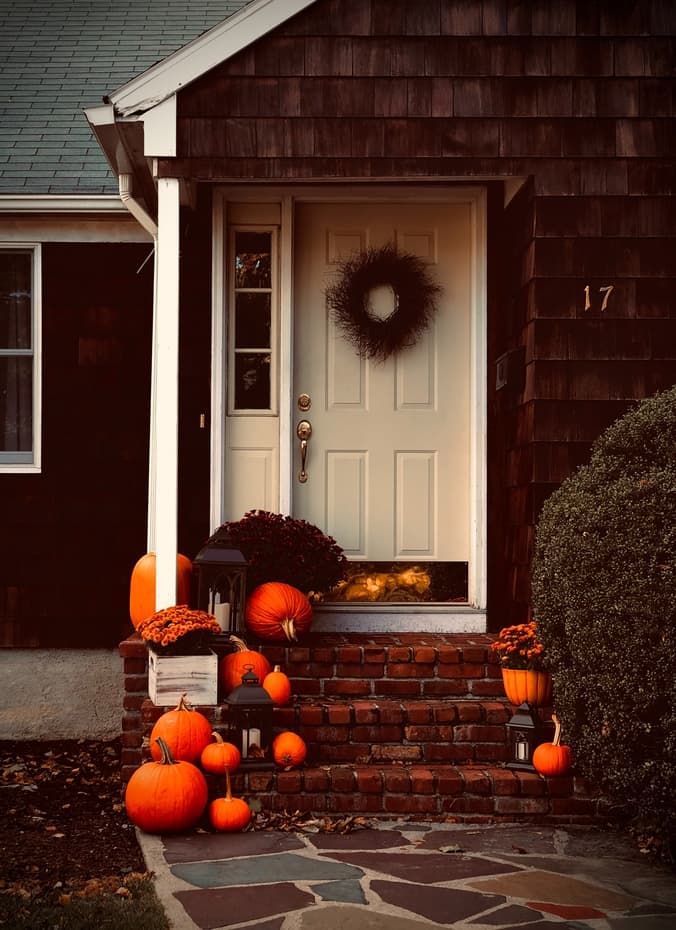 How Staging Helps Your Home Sell During the Fall Season
Fall is known for its beautiful color palettes, cool weather, and pumpkins, but it can also be a great season for both home sellers and buyers. While the real estate market is projected to continue well into the fall season, there are certain things home sellers may want to do to make their house appeal to more buyers. Staging your home for tours and open houses gives buyers the chance to see how their new home could look. However, a home may look different throughout the seasons. HomeHunt created a list of ways to help you stage your home this fall season.
Avoid Over-Staging
While filling your home with fall decor may be tempting, it also has the potential to make your home look crowded. Buyers may not want to see too much decor as it can deter them from imagining how the home will look without it. Only add certain accent pieces to each room to give it a sense of character. Large vases and bowls filled with potpourri or fillers can help bring a room to life. If your home sale is close to Halloween, opt out of displaying cotton cobwebs or other creepy decor as that can appear distracting and disagree with certain home buyers. Additionally, too much decor will hide most of the home.
Stage Your Home With Color
During the fall, oranges, yellows, reds, and browns come to life. To help give your home a fresh and inviting look, hang fall-colored drapery on the windows or give the walls a fresh coat of paint. Shades of caramel and creme best accentuate seasonal colors. Additionally, floral accent pieces help add color to rooms.
Light Up Your Home
Daylight Saving Time in the fall season leaves home tours in the evening with minimal light. Switch on the lights to showcase your home's best features to potential buyers. If your home includes a fireplace, make it the focal point of the room by lighting and accenting it with artwork.
Create a Cozy Atmosphere
Staging is essential for buyers to envision themselves living in your home. Lay out comfy blankets and accent pillows on your couch and bedrooms to create a warm and cozy atmosphere. It also helps to light seasonal candles or use air fresheners to have a lingering fall scent in the air. Even better, make homemade apple pie or apple cider to create a fresh fall scent and a treat for potential buyers.
Curb Appeal Matters
The outside of the home is the first thing buyers will see. In fact, a buyer decides within the first few seconds if they are interested in your home by looking at the exterior alone. To add curb appeal during the fall season, rake any fallen leaves, patch up brown spots on the lawn, and clear all gutters from debris. Power washing the siding of your home will add that extra sparkle to make your home look vibrant and clean. If your home has a decent sized porch area, decorating with seasonal plants, such as mums and sunflowers, will give the outside of your home character.
The fall season is an opportune time for sellers to list their home on the market. If you are unsure of where to start when listing your home for sale in the fall season, a HomeHunt agent can help. Contact us today to get started!