Home Buyers
How to Find the Right Buyer's Agent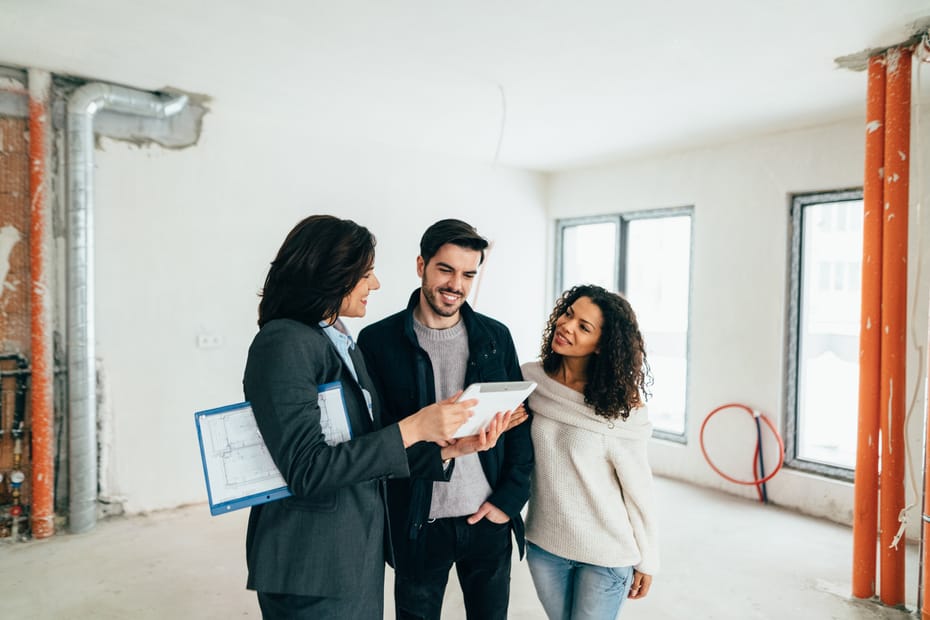 Why You Need a Buyer's Agent and How to Find One
Buying a home can be overwhelming, but the right buyer's agent should help put your stress at ease. Buying a new home is exciting and should not feel like an intimidating task. Our HomeHunt team is here to help you find the right buyer's agent and ensure that you have a successful buying experience.
What is a Buyer's Agent?​
As a HomeHunter, you want to find an agent who can help you find your dream home. A buyer's agent is a real estate professional who helps a buyer throughout the entire home buying process. A buyer's agent protects the interests of the buyer and is legally obligated to make sure the buyer receives the best deal possible.
How to Find a Buyer's Agent​
There are numerous agents ready for hire in any location, but you need to choose an agent carefully to protect yourself and your new home purchase. Our HomeHunt team of professionals will work with you to ensure that your home buying experience is positive. Before you commit to a buyer's agent, here are some important questions to ask:
How long have you been working in the real estate industry?
Do you specialize in working with buyers?
How many different buyers are you currently working with?
What experience do you have with finding a home in my desired location and price range?
What do you bring to the table that other buyer's agents may not?
Asking these questions will help you find the right agent that lines up with your specific needs and preferences.
Benefits of Using a Buyer's Agent​
A buyer's agent is your go-to resource for everything involved with purchasing a home. They will guide you through the entire home buying process and take the stress off your shoulders. There are many tasks that the buyer's agent takes on, including:
Finding Listings - The buyer's agent will ask you about your needs and preferences to determine what kind of home you are looking for. They will use all the information they gather from you to search for properties matching your criteria. Whether they are new or old listings, your agent will send them to you for review and schedule showings. A showing lets you view the homes in person and decide if you are interested in putting in an offer. A buyer's agent will also inform you of any open houses in your area with the amenities you are looking for.
Pricing - Once you find a property that you are interested in buying, your buyer's agent will ask the listing agent if there are any potential issues that the seller must reveal to the buyer. This may affect both the price and desirability of the home. Your agent will then run a comparative market analysis to determine an appropriate offer price based on other recently sold homes in the area. Your agent will recommend a fair offer price based on their research and analysis.
Negotiating - Your agent will make an offer on your behalf and negotiate the price and terms if needed. If the seller makes a counteroffer, your agent will inform you of the terms and adjustments to the price. Your agent will then consult with you on whether you should accept this offer or make amendments to it. An agent will also inform you of possible ways to make your offer more attractive to the seller. This may include eliminating contingencies or adjusting the closing date. If the offer is accepted by the seller, your agent will draft the contracts.
Recommending or hiring professionals - Another great benefit to working with a buyer's agent is that they are connected to other real estate professionals, including real estate attorneys and inspectors. This will eliminate the process of having to look for these individuals on your own. Hiring professionals that already have a connection with your agent will help expedite the closing process.
Finding a buyer's agent can be a challenging task, especially for first-time homebuyers. Let HomeHunt pair you with an agent that will make the home hunting process easy and stress-free!