Home Sellers
6 Home Seller Sins You Don't Want to Commit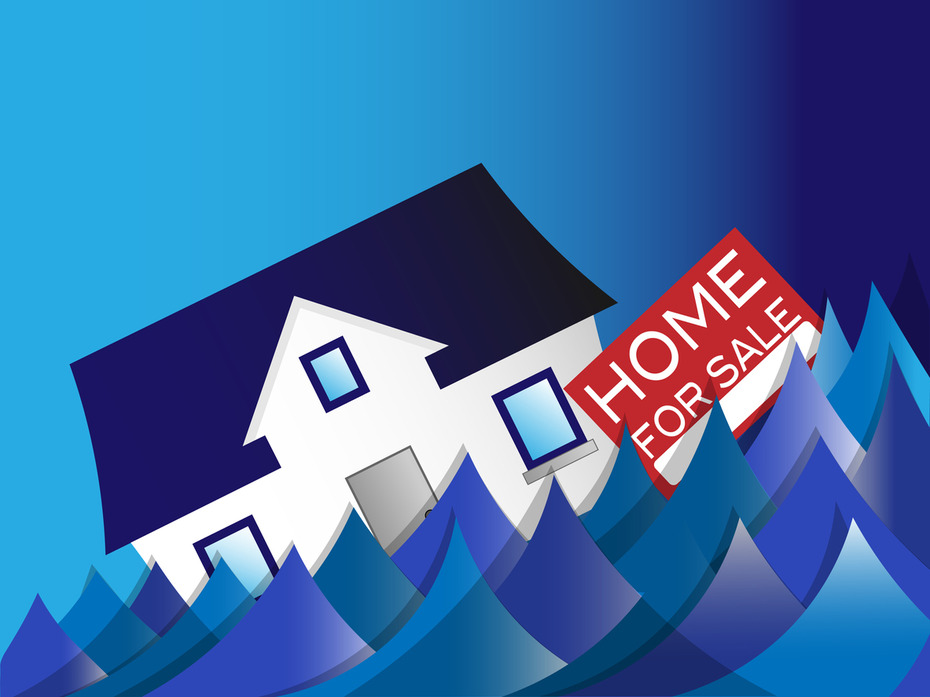 So, you've listed your home on the market and had a few showings, but no bites. Could it be that you're committing one of these six sellers sins? Unfortunately, selling a home isn't as easy as listing and showing. Buyers are easy to scare off, so it's important to make sure your home is in the best condition before listing it. Here are the top seller sins to avoid for a faster home sale.
Overpricing Your Home
Everyone wants to get the best deal from their home sale, but overpricing your home can be disastrous in the selling process. Buyers won't waste their time with overpriced houses and will not even consider your home for a showing. Make sure to list your home at fair market value. Work with your agent to examine comparable home prices so you can obtain a quick offer.
Wrong Realtor or No Realtor
Not all agents are made equal, so it's important to do your research to find the best agent for you and your home sale. Good questions to ask agents include:
Are you a part-time or full-time agent?
How many listings did you sell last year?
Can I see your references?
How long have you been an agent/Realtor

®

?
How will we communicate?
When choosing an agent, make sure you two get along. A good agent will be eager to help you, conduct the necessary research, and have good communication skills. Also, be sure you choose an agent who has time for you. If they seem busy or hard to reach, they may be swamped with other clients and are unable to give you their full attention.
Though there is nothing wrong with selling your home on your own, it will make your home sale much harder. You will be responsible for listing your home with good photos, scheduling tours, and understanding how the market will dictate your home sale.
Not Staging
Staging your home can be tricky, but it's a step that shouldn't be skipped. Buyers have high expectations for the homes they tour, and if your home is lacking in its interior appearance, you could deter buyers. If you're unsure how to stage, consider hiring a professional home stager or ask your agent for advice. Create a welcoming atmosphere with a balance of furniture, decor, and color. Also, always declutter and clean your home before every showing.
Lacking Curb Appeal
The first thing a buyer sees when touring a home is the outward appearance. These first impressions set their expectations for the rest of the showing, so make sure your property is shipshape. Top curb appeal to-dos include:
Keeping the grass trimmed
Eliminating brown spots in the yard
Freshening up the exterior paint
Cleaning the windows
Cleaning out gutters
Decluttering the yard of equipment and tools
Planting flowers or buying potted plants
Trimming trees and hedges
Bad Smells
An off-putting odor in your home is a surefire way to deter buyers. You may be nose-blind to your pet's smells or perhaps the smell of your old carpet, but those odors will be one of the first things a buyer notices. Make sure you deep-clean older carpets and use candles or air fresheners.
Also, before showing your home, watch out for the smell of mold or sitting water. If a buyer smells mold, they are sure to run for the hills. You may need to contact a professional to rid your home of severe mold.
Not Giving the Buyer Space
You should not be in the home during a showing if you're the seller. It may be tempting to stick around and hear what they have to say, but this can make buyers very uncomfortable. Instead, bake cookies and leave them out if you want to leave a lasting impression. Not only is this a good sentiment, but it will also help buyers distinguish your home from other houses they tour.
Avoiding these six seller sins will keep your home from becoming a stale listing. Selling can be a long process, and if you aren't getting bites, reassess your home and make necessary adjustments for more traction. Need help from a top agent? Contact HomeHunt today to get started!