Home Buyers
Key Property Features to Look for When Buying a Home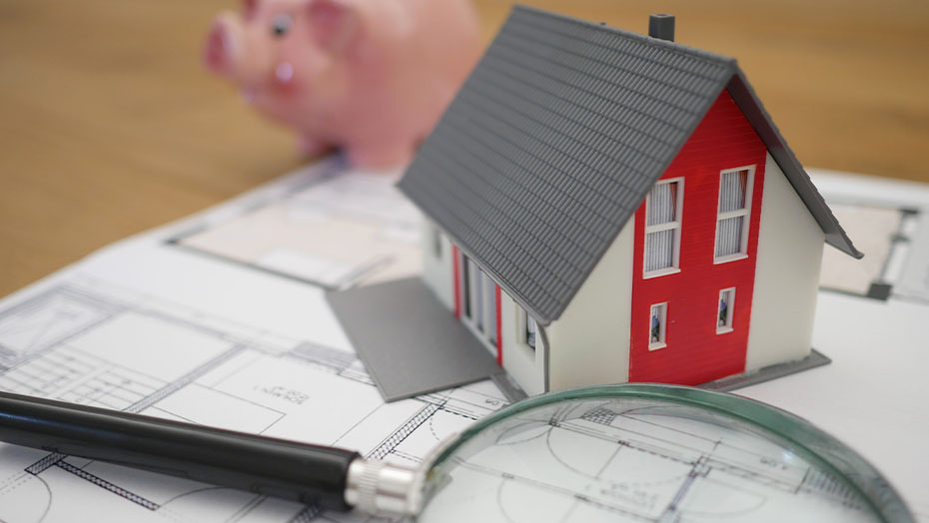 Shopping for a new home can be exciting, but it can also be incredibly overwhelming. Before you start your home hunt, narrow down which property features are necessary and how they can impact your home budget and affordability.
Which Property Features Matter Most in a New Home?
House Size
You should have a general idea of how many bedrooms and bathrooms you'll need for your family, as well as how many floors you want. Do you want two floors, or a rancher-type style where each room is on the same floor? If you have a large family or plan on starting one soon, you'll probably need to look at houses with more square footage. On the other hand, a smaller house may work out if it's just yourself and your partner or a pet. Small houses are easier to furnish and maintain. However, it helps to look at various house sizes to see which layout works best for you.
Yard Size and Exterior
For some home buyers, the size of the yard matters, especially if you want a swing set for children, a pool for hot summer days, or you have a pet that loves to run around. For others, a big backyard means more maintenance and expenses. Additionally, you want to consider the condition of the home's main exterior components, including the:
Roof: If a roof is in bad condition, a new one can cost up to $15,000. Ask your agent how old the roof is, since a sturdy roof can last for several decades.
Foundation: A home's foundation is very important. If there are structural issues, it can cost thousands of dollars to repair. Keep an eye out for cracks, leaks, and holes in the walls.
Siding: Look out for peeling paint, rotting wood, cracks, or other signs of decay.
Bedrooms and Bathrooms
Bedrooms are a big factor when it comes to property features. Consider the size of the bedrooms when house hunting. Is there a particular number of bedrooms that you need? What about office space or a game room? Families with small children might not want a house where the master bedroom is on a different floor from the kids' bedrooms. While looking at the bedrooms, factor in how much closet space you will need and if a bathroom should be attached.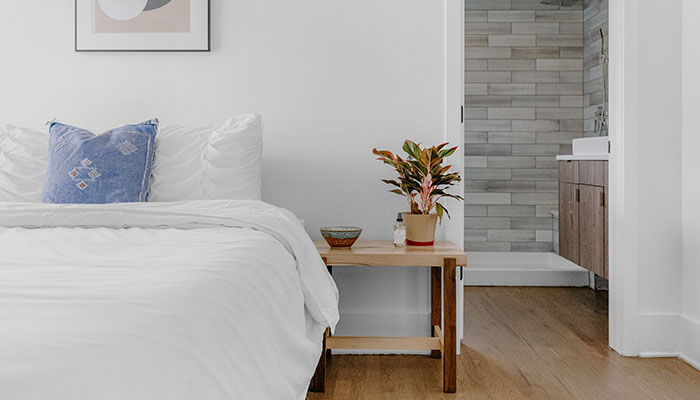 When you're checking out the bathroom, flush the toilets, test all the faucets, and turn on the shower. Be sure to look out for water damage and mold as this can indicate plumbing issues. Consider the type of bathroom you want as well. Do you want a walk-in shower or a shower and bathtub combo? Bathroom renovations can be costly, so it helps to know which structure you want before purchasing.
Living Room
Living rooms have been evolving over the last decade. Vaulted ceiling living rooms open up a house and welcome in more light. These types of living areas are appealing to home buyers. Make sure you are content with the size of the room, especially if you already have furniture.
Basement, Attic, and Garage
Many home buyers will look for a finished or remodeled basement as an added living space. Regardless, keep an eye out for signs of water damage, water stains, and mold, and perform a radon test as part of your home inspection. An attic inspection will reveal damage to the roof by displaying leaks or damage.
Garages are a great use of storage space for your belongings and cars during inclement weather. If you have more than one car, you might want a multi-car garage.
Utilities
Buying or replacing utilities can cost a pretty penny, so you want to make sure you know what is and is not included with the home, such as the refrigerator, washer and dryer, and dishwasher. Keep in mind that there are several different types of heating and cooling systems. Be sure to find a house that uses heating and cooling systems you'll be happy with. Be aware that if you're touring a house during winter, you may not be able to test the A/C.
Buying a home is a big financial commitment, so you want to be satisfied with your decision to avoid buyer's remorse. This includes making sure the property features meet your standards. To get your home journey started, contact a HomeHunt agent today!