Home Buyers, Real Estate News
Home Prices Predicted to Decrease as Housing Market Shifts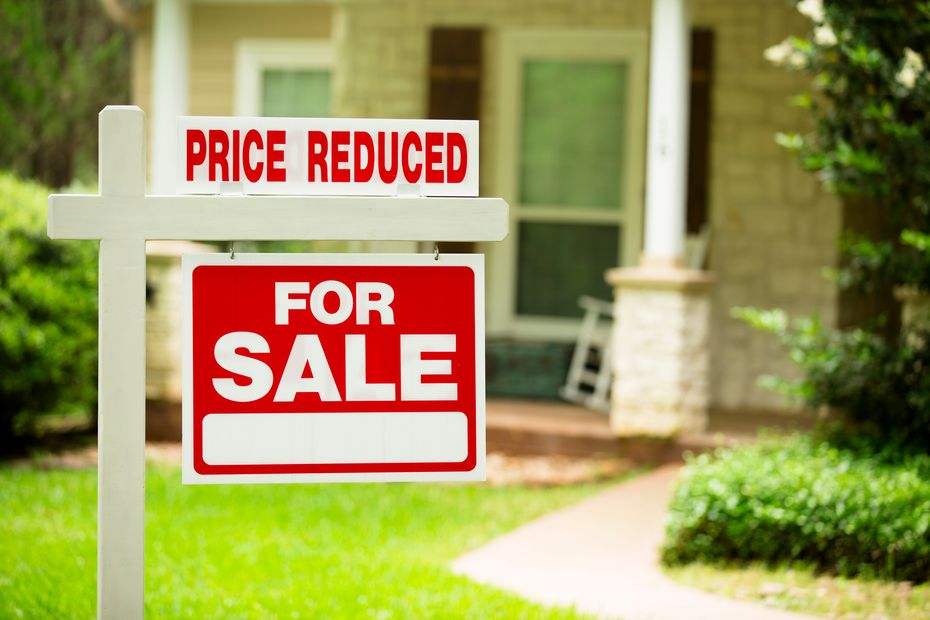 With the Federal Reserve set to increase interest rates again, experts expect the current housing market to slow down. Housing prices are predicted to decrease to match the current market, and being fully approved to buy will help you secure your next home. With HomeHunt on your side, you can be one step ahead of the competition. Let's dive into what the market will reflect in the coming months and how you can be a prepared home buyer.
What's Going On with the Current Market?
In recent months, home prices have remained high, leading home buyers unable to afford their first home. As of last month, the median sale price of new homes in the U.S. was $402,400, while the average sales price was $456,800. Additionally, mortgage rates jumped to 5.54% this year, decreasing mortgage applications by 19%.
The market shift was previously attributed to limited supply and high buyer demand during the pandemic when mortgage rates were relatively low. However, the construction of new homes has increased, and market analysts expect a reverse shift, where supply will surpass demand. According to Realtor.com, the U.S. needs an estimated 5.8 million additional homes to meet demand.
Additionally, there are fewer bidding wars and more contingencies being accepted by sellers. In order to keep up with the market, buyers may need to take time to reset their home buying goals. They may discover that their home priorities have changed or obtain better knowledge of​​ what's available in their price range.
How to Buy or Sell With the Current Market Shift
Home buyers and sellers may feel at a loss in the current housing market; high prices and mortgage rates deter buyers while sellers feel forced to lower their home prices in order to sell. However, HomeHunt believes there are ways for both buyers and sellers to thrive in the current market.
For Buyers: When creating your home buying budget, use HomeHunt's Mortgage Calculator to find out how much your monthly housing costs will be based on your down payment and interest rate. It's better to buy based on your budget and needs so not to purchase "too much house." Buyers should prepare for these expenses well before starting their home search, as the key to successfully buying a home is financial and mental preparation. Download HomeHunt's free eBook, "Stop! Don't Be House Poor" to learn how to prepare yourself and your finances for home buying.
For Sellers: The first step to a successful sale is getting connected with a HomeHunt listing agent who knows the area and will price your home competitively. HomeHunt agents are knowledgeable on the past and current housing market to ensure you sell for top dollar. One of our agents will create a compelling listing description to help enhance your home to buyers, suggest ways to attract buyers, and handle all negotiations and paperwork.
How to Buy a Home with Changing Mortgage Rates
Recent trends this week have shown that mortgage rates are starting to drop. Considering this, there are ways to succeed in the current housing market shift, despite buyers feeling the need to make rash decisions, which include:
Considering other locations

: Buyers who shop around in different zip codes may be surprised by what they find.

Honing in on your budget

: Adjusting your budget could make all the difference in a monthly payment.

Revisiting old listings

: If a property sits on the market for some time, consider putting in a lower offer.
If you're worried about your ability to buy or sell in today's market, contact HomeHunt today to learn more about your options!