Six Steps to Success
How to Become a Smart Home Buyer
Whether you're hunting for your first home or your third, don't miss out on discovering these six essential steps to becoming a successful home buyer.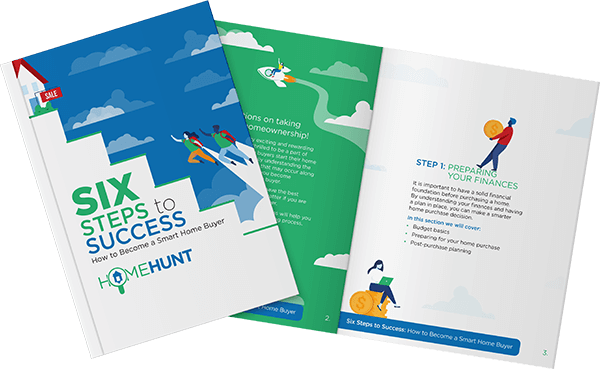 6
Steps to Success
From finances to home shopping, this guide walks home buyers through the right steps to buying a home.
5
Smart Home Buyer Tips
Little tips along the way highlight what a home buyer should know and apply when buying a new home.
2
Printable Workbooks
Get a handle on your finances with a household budget and stay focused while shopping with our home shopper's checklist.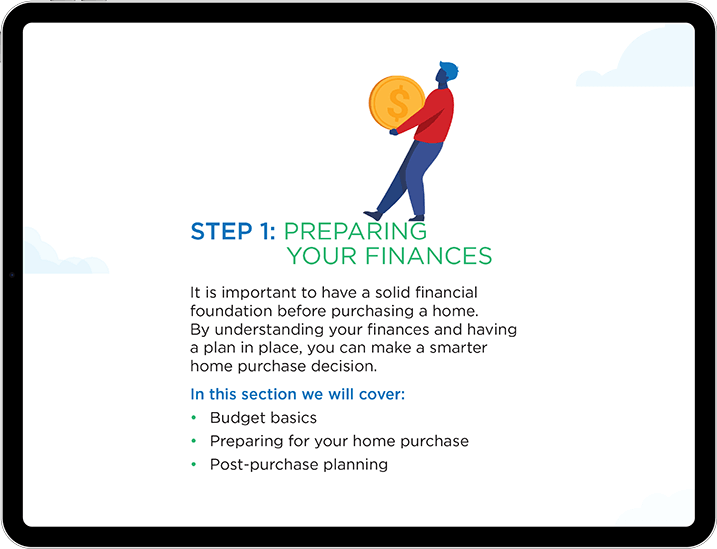 Sample:
Budget Basics
Time to create a budget!
Before you start researching your dream home, you need to know how much you can realistically afford. It is important to come to a real, hard number so you do not go over budget when looking at houses. Take a look at your current income and expenses to determine what you can afford for a mortgage payment and monthly bills.
The general rule is that you should not spend more than 30% of your takehome income on housing. Account for home insurance, property taxes, other utilities, and maintenance costs. Consider creating a home emergency fund…
As a new home buyer, I felt very overwhelmed and unsure of where to begin. I also didn't know what I needed when purchasing a home, including how my credit score could impact my loan approval. This eBook really helped me understand the process and prepare for homeownership.
— Abigail B.
The mortgage process has always been pretty confusing to me. I read this book to help better understand mortgages and the home-buying process. Was not disappointed! I felt super prepared to buy my first home after reading. I especially enjoyed the chapter about loans, and it helped me find the right loan for me.
— David H.
Don't Forget Your Free eBook!
Read Six Steps to Success and learn how to prepare for the purchase of a new home. Become a successful, smart home buyer.