How to

Attract More Buyers
A Guide to Selling Your Home Fast
Selling your home is a big deal! In this free eBook, learn how to sell your home fast, no matter the state of the market.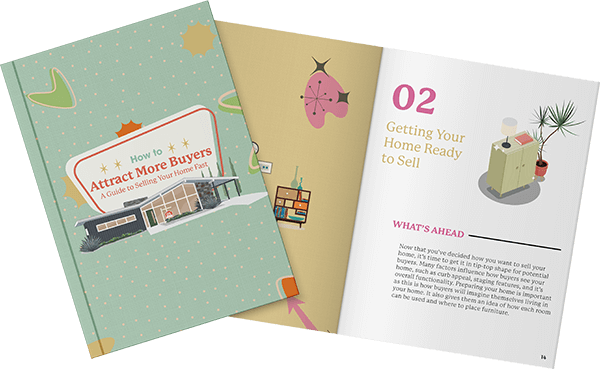 5
Chapters
Dive into each chapter to discover everything from preparing your home sale to selling your home and beyond.
4
Tips When Selling FSBO
Learn the difference between For Sale By Owner (FSBO) and selling with a listing agent, then consider these helpful tips.
9
Questions
Finding the right listing agent has never been easier with our sample interview questions.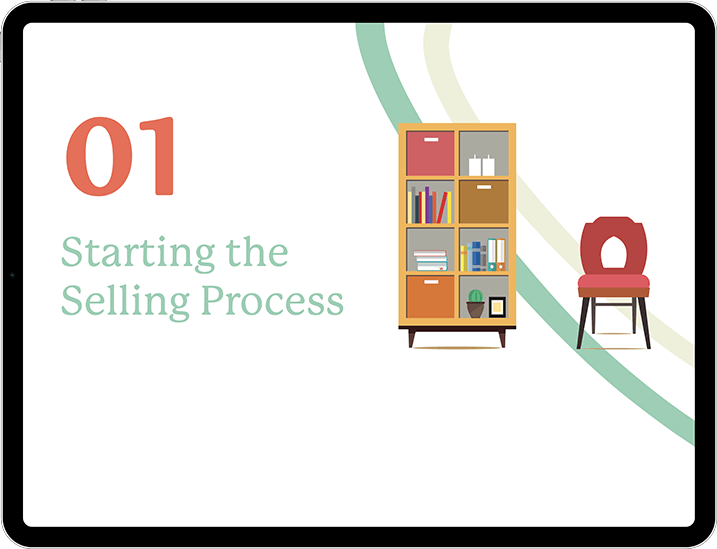 Sample:
Seller's Agent vs. FSBO
To get the selling process started, you must decide if you are going to use a seller's agent or sell the home on your own, also known as For Sale By Owner (FSBO). When hiring a real estate agent, be aware that you may not be their only client. Your real estate agent should understand both your motivations for selling and your timeline, as well as exemplify clear communication.
When listing FSBO, it can be challenging to set aside your attachment to the home. Emotions can also interfere when dealing with feedback from potential buyers. Let's go even further to break down the advantages for each…
Even in the current market, I wasn't sure what I needed to do for buyers to be interested in my home. This eBook pointed out things I wouldn't have known or done on my own, especially what to expect when getting an offer. As a first-time home seller, I wanted to make sure I sold my home using the best methods and this eBook mapped out everything easily.
— Jasmine W.
I had to relocate due to my job and needed to sell my home quickly. I found this eBook at the perfect time! I never realized how important staging and curb appeal were to selling fast. This eBook helped me prepare my home for showings, and I received an offer just a week after listing my house on the market. I recommend all sellers read this before listing!
— Carla M.
Don't Forget Your Free eBook!
Read How to Attract More Buyers: A Guide to Selling Your Home Fast and learn how to get your home ready to sell, whether or not you should hire an agent, and the ins and outs of the selling process.