7 Things Every Home Seller Should Know
Prepare Your Home Before Putting It on the Market
Selling a home can be challenging. Don't miss out on learning these seven things every home seller should know before putting their home on the market.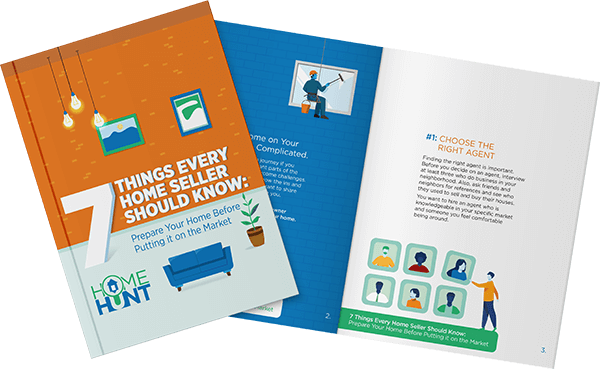 7
Things to Know
From finding the right listing agent to how to show your home, this guide will teach sellers all the right tricks.
4
Helpful Checklists
Stay organized with helpful tips and checklists that will make your home selling process easier.
4
Professionals
Before selling your home, you must have these 4 professionals on your team to get the best bang for your buck.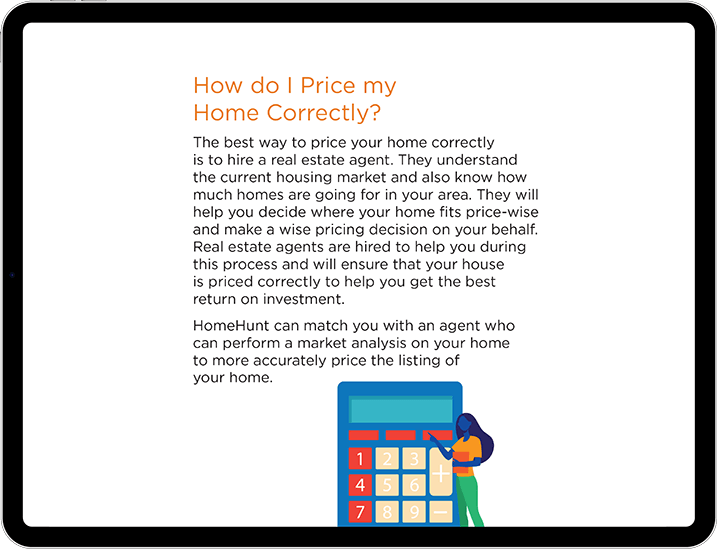 Sample:
Pricing is Everything
How Do I Price My Home Correctly?
Before you put your home on the market, one of the first steps you need to do is price your home. Pricing a home is very important during the home selling process and needs to be done before anything else. Many first-time home sellers make the mistake of thinking that if they over-price their home, they will be more likely to get a better return on investment. This is not true. Overpricing a home is a bad idea and often leads to your house just sitting on the market. You want to price your home fairly yet competitively for your area to get a viable offer.
Normally, home buyers are shopping with a specific price range in mind. As a home seller, your home is in competition with all other homes for sale in your price range. If you exaggerate the sale price, you are setting yourself up to compete with homes that have more to offer which will lead to your house getting passed up for the better option…
Once I learned how important listing photos were to my home sale, I made sure to hire a real estate agent who knew how to market my home. They knew how to get my home to appeal to buyers right away. Those tips also came in handy when I searched for a new home online.
— Mark S.
I had a lot of questions about the selling and staging process for my home. However, after reading this ebook, I was able to stage my house with confidence and put my best room forward. I never knew how important the staging process was! We successfully closed last week. Definitely a must-read for homeowners looking to sell!
— Jade B.
Don't Forget Your Free eBook!
Read 7 Things Every Home Seller Should Know and learn how to prepare your home before putting it on the market. Get the best value for your home.