Don't Wait, Buy Now!
If you're a current homeowner looking to move or upgrade, you know that it's harder than ever to juggle the challenges of finding a new home while working on selling your own. Plus, timing issues could leave your family with nowhere to live for days, weeks, or longer. To eliminate these stresses and make buying your next home easier, HomeHunt offers a solution in the form of our new program called, "Buy Now, Sell Later". Eligible homeowners will now have the ability to move into a new home before selling their current one.
Sell on your own terms.
Eliminate the stresses of devising a buying and selling timeline. Instead, you can focus on selling your current home on your own terms.
Make a cash offer.
Found the home of your dreams? HomeHunt's partner will bid with a strong cash offer to increase your chances of securing the home.
Move in sooner.
Mortgage approval can take 45 to 60 days to complete. Closing a cash transaction can take as little as two weeks, meaning you can move into your new home sooner!
Utilize our rent accrual program.
No need to wait to move into your new home. Accrue rent that will be paid back to us later after your previous home is sold.
Ready to Buy Your Next Home?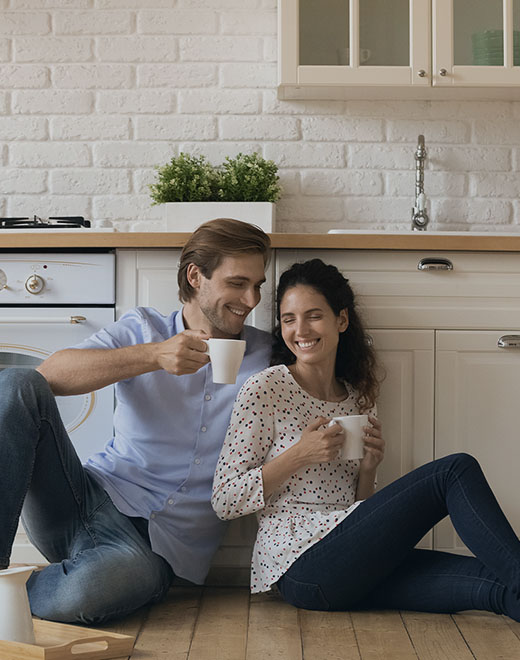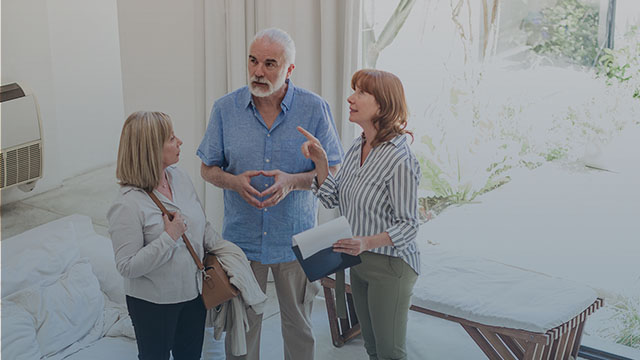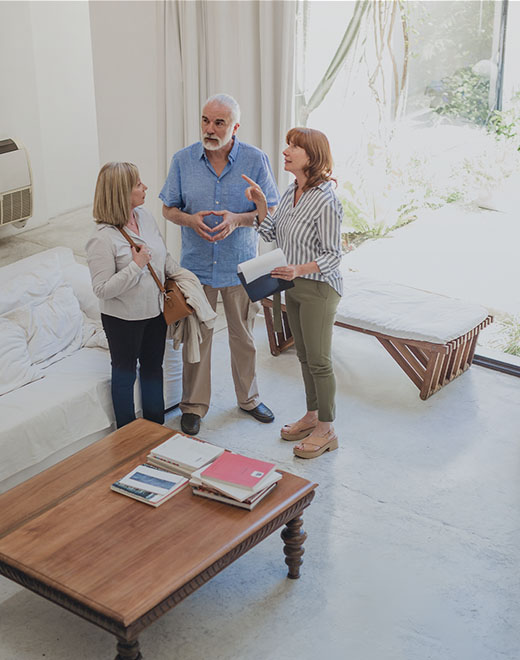 How Buy Now, Sell Later Works
Our affiliate Cash2Keys program purchases the house for you, then you move right in and purchase the home back from us once your former home is sold. When the offer on your new home is accepted and Cash2Keys closes, you'll move into the property and accrue rent that you pay later, after your home has sold.
Let's take a closer look at the step-by-step process:
Get Pre-Approved: HomeHunt will walk you through this process and help you get pre-approved!
Find Your Dream Home: Work with one of our agents to find your perfect home.
Time to Bid: Your HomeHunt Mortgage Professional, Real Estate Agent, Relationship Manager, as well as the special program Home Purchase Coordinator will work together with you to make a cash offer, along with inspection terms and a closing date of your choosing.
Offer is Accepted: Congratulations!
Closing: HomeHunt's partner program Cash2Keys will close on the home in preparation to sell it back to you.
Move-In: With the rent accrual program, there's no need to wait. Move into your new home immediately!
Sell Your Old Home: With your belongings removed from your former home, you can now stage it however you like and take time choosing the best offer from buyers.
Seal the Deal: Sign the dotted line and become the official owner of your new home!
Buy Now, Sell Later allows you to turn this traditional requirement on its head and buy before you sell. HomeHunt, partnered with Cash2Keys, will make a cash offer on your behalf and allow you to move in and rent immediately upon closing. The rent is accrued but not immediately paid, so you will never have two housing payments. After you have sold your old home, you will buy your new home back from our affiliate, Cash2Keys.
Pre-approval: To be eligible for Buy Now, Sell Later, you and your current residence must be pre-approved. This starts with registering. HomeHunt then contacts you to conduct the pre-approval, which takes several days. If you are pre-approved with Buy Now, Sell Later, a special program
Home Purchase Coordinator is assigned to work with you throughout the cash offer purchase process.
Receive the Buy Now, Sell Later Agreement: Your Home Purchase Coordinator will discuss the steps and what is required of you upfront. There will be a Buy Now, Sell Later agreement with HomeHunt Cash2Keys to submit a cash offer on your behalf. This agreement will also contain a conditional purchase price to buy your current residence in 181 days if you do not sell it sooner.
Make a cash offer: Find the home you love. When you do, you and the Cash2Keys Home Purchase Coordinator will draft and submit the cash offer.
Secure their home: When the seller accepts the offer, you and your agent can arrange for the home to be inspected and the property appraised.
Cash2Keys closes: HomeHunt Cash2Keys will close on the new home and you can move in right away. The rental period begins the day Cash2Keys closes.
List your old home for sale: Work with your agent to maximize your home's value for showings by making necessary repairs and cosmetic fixes.
Closing sale on the old home and buyback of the new one: When your old home sells, work to finance your new home and buy it back from us. In the unlikely event that your old home does not sell in 180 days, Cash2Keys will purchase it according to the terms of the conditional purchase price. In states that charge a real estate transfer tax, you will be required to pay all the transfer taxes for this final transaction.
Buy Now, Sell Later eliminates the need to sell your home before you buy. Instead of listing your home with nowhere to move, Cash2Keys will make a cash offer on your behalf before you sell. When the offer is accepted and Cash2Keys closes, you move into the property and accrue rent that you pay later, after you have sold your home. Buy and move first, then prep and stage your home to maximize your sale price.
HomeHunt wants you and your agent to sell your property to the highest offer. For this reason, we allow you to move into your new home and have two weeks of preparation to make it shine for potential borrowers. We only purchase your old home as a last resort. If your home has not sold in 180 days, HomeHunt purchases your home for the established conditional purchase price so you can take the title to your new home.
Connect with HomeHunt today.