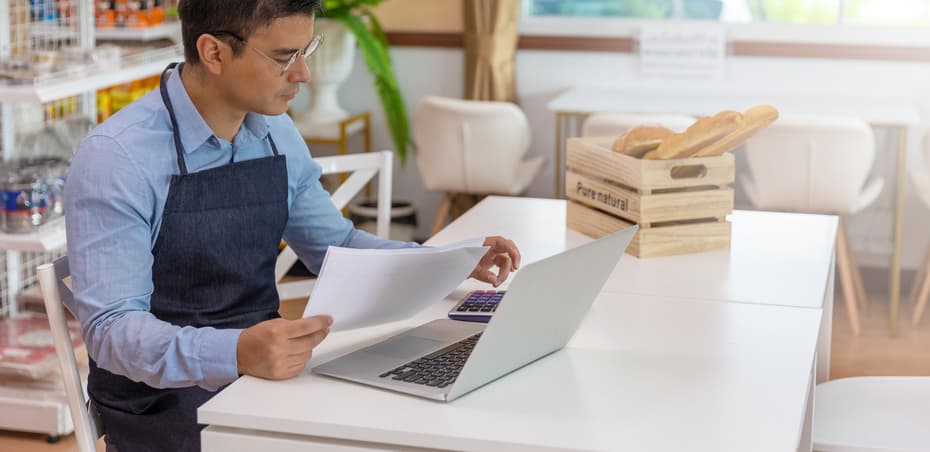 Getting approved for a mortgage can be challenging no matter your financial situation. Self-employed individuals sometimes face an even harder time proving that they have steady income, since the money they take in can vary each month. It is important for self-employed home buyers to know how to qualify for a home and understand the process involved with their specific circumstances.
What Do Lenders Want to See From Self-Employed Applicants?
Self-employed applicants may have some leniency if their income declined due to COVID-19. Lenders will still require documentation of consistent historical income and may have some extra guidelines for self-employed applicants to follow. The following are common documents required to apply for a mortgage as a self-employed individual:
Two years of federal income tax returns for both personal and business
Recent personal and business bank statements
A year-to-date profit-and-loss statement
Business license
Letter of verification from a CPA
Social security number
Tips for the Self-Employed Seeking Mortgage Approval
Choose a Lender You Worked With Before:

If you develop a history with a bank or lender, this can work in your favor when trying to secure a mortgage. A bank that you have a working relationship with may treat your unique case differently. Check with your current bank and make sure they know who you are. Your banker may have some intel on how their lenders work and how to improve your chances of qualifying for a mortgage.
Work With A Mortgage Lender: Self-employed mortgage applicants have a unique situation and may need to work with a specialist who understands how to handle your case. Universal banks may not be the best option for you. Instead, hiring a mortgage lender may help you obtain a mortgage quicker. Mortgage lenders can shop your application around to multiple banks to find you the best loan. Look for one who is familiar with self-employed individuals and knows how to help you achieve your goals.


Provide Plenty of Documentation:

Documentation is the most important part of obtaining a mortgage. Always keep track of your personal and business documents, bank statements, income taxes, balance sheets, and profits and loss statements. Letters or signed testimonials from recent paying clients can also help vouch for your income and business.
Clean Up Your Credit: Credit scores are highly scrutinized during the mortgage application process. Review your credit report for any mistakes and make sure to dispute any errors. Pay off as much debt as possible before applying for your home loan since low credit utilization can boost your score. Excellent credit can make up for other limitations you may face when proving your income.
Pay a Larger Down Payment: Consider saving for a larger down payment to improve your chances of qualifying for a mortgage. Most lenders suggest a 20% down payment, but offering to pay an even higher amount will reduce the amount of money you need for your loan and the lender's risk.
If you are self-employed, do not stress! Our team at HomeHunt can connect you with agents and lenders today!